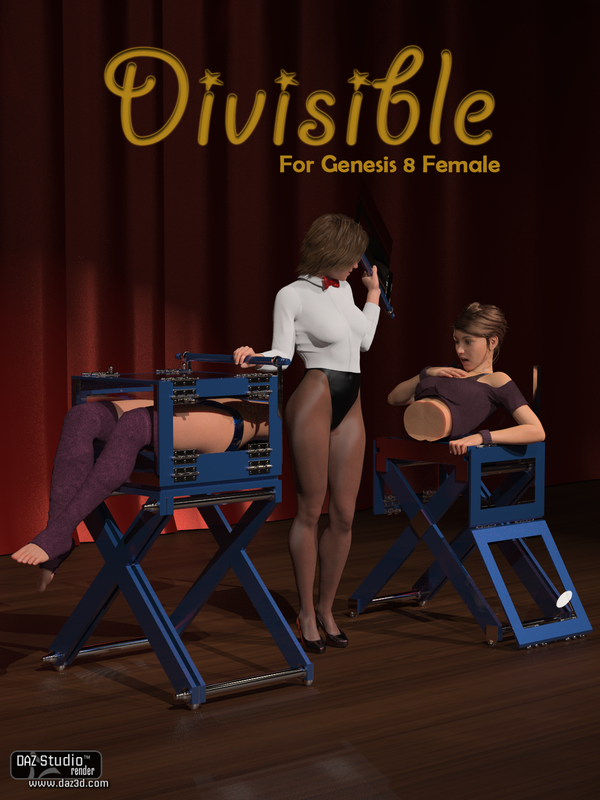 Divisible for Genesis 8 Female
Ever seen a magic show and wondered what would happen if things went… a little differently? Well wonder no more! This pack contains a series of Geografts suitable for the Genesis 8 Female model which will create the appearance of detachable body parts. Perfect for a Magician that has a mishap with their assistant! Or perhaps you are looking to create mannequins instead? Divisible for Genesis 8 Female has you covered!
There is a geograft pair for a the following detachments: Head, Arms, Hands, Waist, Legs, and Feet. Each of these have been UV mapped to work with the existing textures of whatever character you have applied to your Genesis 8 Female figure.
The geografts also have a large range of adjustment sliders to permit compatibility with many different character shapes.
For Daz Studio only.
https://www.renderosity.com/mod/bcs/?ViewProduct=140252

You need to be a member to see this