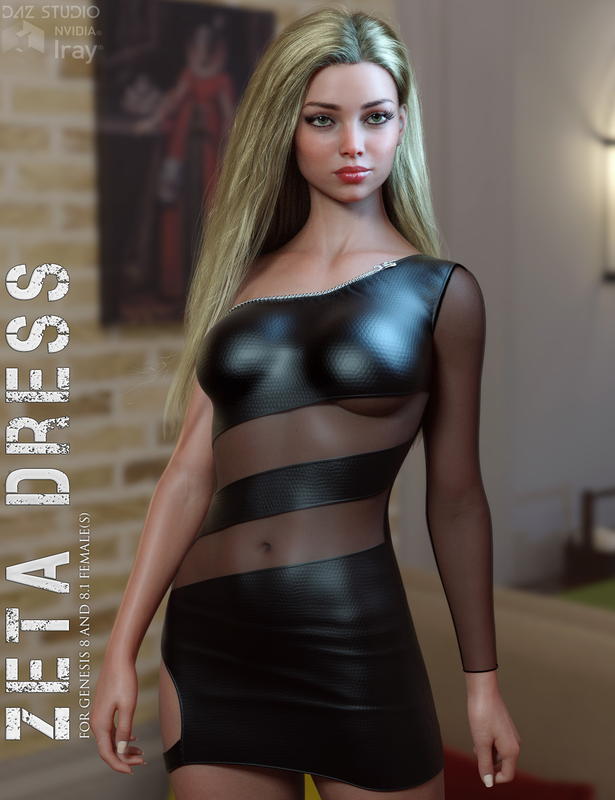 dForce Zeta Dress for Genesis 8 and 8.1 Females (Dead Link Repost)
Clothing for Genesis 8 and Genesis 8.1 Female(s).
Other body morphs supported by Auto-follow.
Dress is dForce.
Files included:
1. Dres
2.12 Materials Iray
Supported Shapes:
Alawa8
Milawa8
Tworset8
Angharad8
Babina8
Bridget8
Tasha8
Eva8
Gia8
Latoya8
Zalara8
The Girl 8
Aiko8
Alexandra8
Charlotte8
Penny8
Victoria8
Olympia8
Monique 8
Teen Josie 8
Teen Raven 8
Stephanie 8
Sakura8
BodybuilderDetails
BodybuilderSize
PearFigure
Thin
Voluptuous
Extra morphs and Adjustment morphs included:
Many Adjustment morphs for different body shape adjustment.
Detailed list of morphs in readme.
https://www.renderosity.com/rr/mod/bcs/dforce-zeta-dress-for-genesis-8-and-8-1-females/153107/


File Hosting: Mega.nz