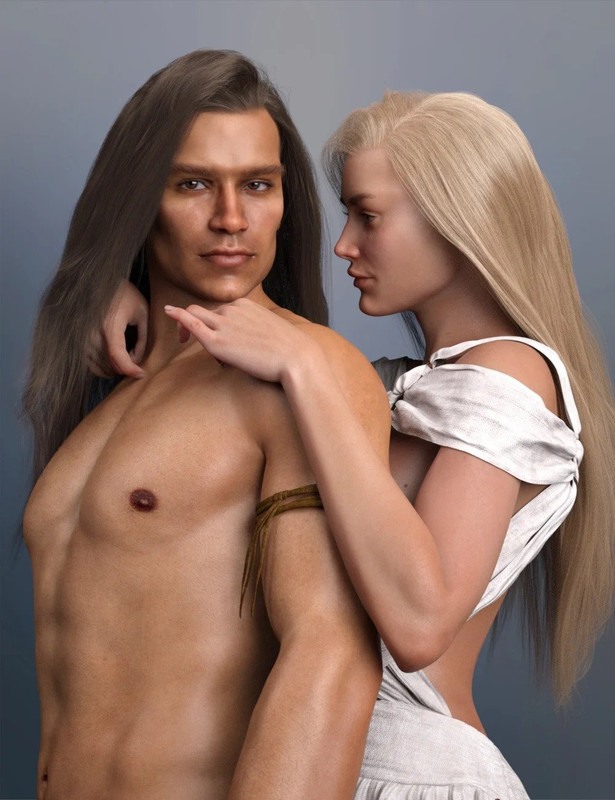 dForce Romeo Hair for Genesis 8
Details
dForce Romeo hair for Genesis 8 male(s) and female(s) is a long, flowing, romantic side-parted hairstyle that utilizes Daz Studio's strand-based hair functionality and dForce engine to give you limitless options.
This unisex, natural hair looks just as fantastic on the males as it does the females.
With ten style presets, some of which look good without the need for simulation (depending on your character's pose), three hair stiffness settings, numerous adjustment morphs, plus sixteen realistic colors, this hair is extremely versatile.
dForce Romeo hair for Genesis 8 is the perfect accessory for your romantic, historical, fantasy and pin-up renders.