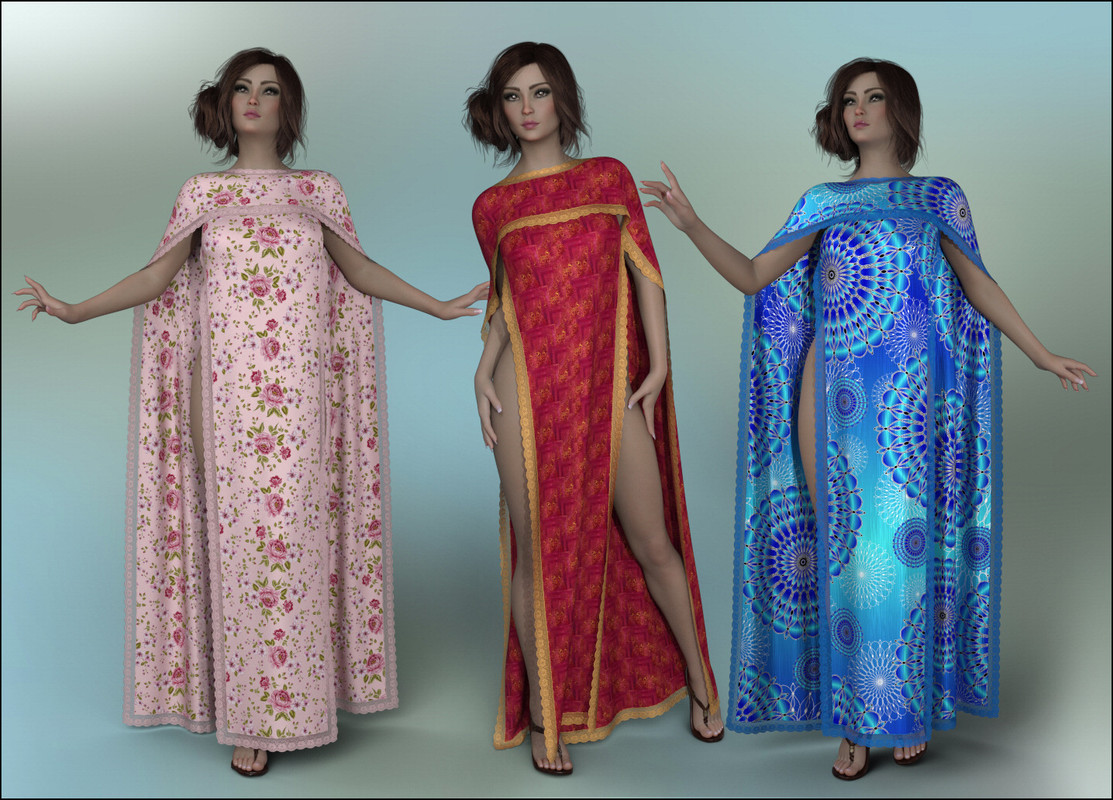 dForce – Goddess Divine for G8F
A delightfully provocative garment for your Genesis 8 Female Character.
What's Included & Features
Figures (.duf)
–1 dForce ready garment
dForce Surfaces Presets
–Default
–Cape Expand 110%, 120%, 130%
–Front Expand 110%
Props
–Invisible Ground Plane
Preset Iray Materials (.duf)
–1 Plain White Base plus 27 Patterned bases, many have metallic flakes masks to enable you to alter colours
–5 Bump Maps plus OFF, Includes 4 bump strengths
–70 Diffuse Colour Partial Shaders
–14 Gloss Options plus OFF
–3 LIE Lace Edges
–2 Modesty LIE Options
–2 LIE Seams options
–70 Metallic Flakes Colour Partial Shaders
–Various Metallic Flakes Options including Roughness, Density settings, ON, OFF, and Plain
–5 Metallicity Strengths
–33 Transparencies and Transmap options
–10 Premade Materials
Properties
–Smooth ON and OFF
–1 Simulation Setting
14 Garment Morphs added to various parts of the garment. These include: move out, left, right, inflate, flare
A guide is also included to get you started.
https://www.renderosity.com/rr/mod/bcs/dforce---goddess-divine-for-g8f/135012