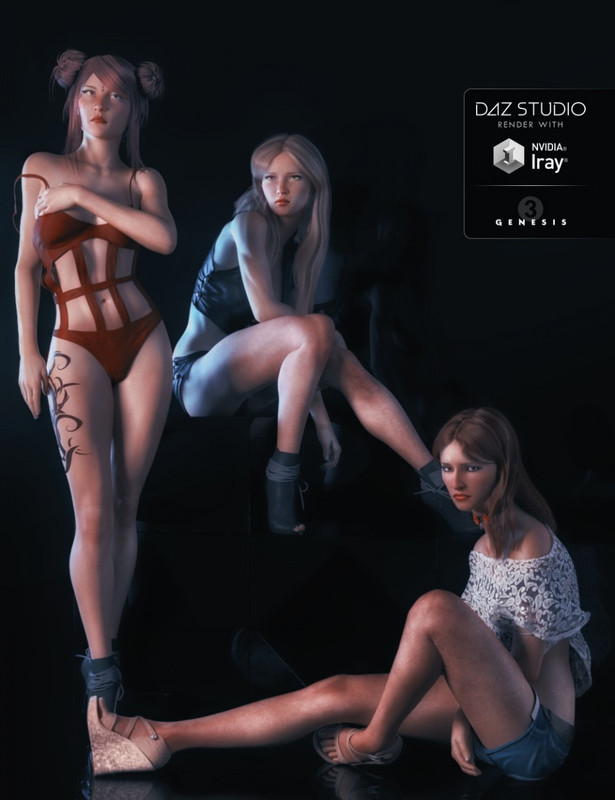 Demure Poses, Expressions and Lights for Genesis 3 Female(s)
Details
Demure is a set of shy and innocent everyday poses for Genesis 3 Female(s). If model and pinup poses just aren't your thing then this set will be just what you're looking for.
Included are 15 poses for the Genesis 3 Female(s) and their mirrored counterparts, 15 matching expressions, 5 utility poses to reset all, expression, left hand, right hand, and feet. Also included are 5 bonus Iray mesh light sets for soft lighting.
All poses are created with limits off.
Bonus mesh lights are Iray only.
What's Included and Features
Demure Poses, Expressions and Lights for Genesis 3 Female(s): (.DUF)
15 Poses For Genesis 3 Female(s)
15 Mirrored Poses For Genesis 3 Female(s)
15 Matching Expressions
5 Utility Poses:
Zero Pose
Zero Expression
Zero Left Hand
Zero Right Hand
Zero Feet
5 Iray Mesh Light Sets (Soft Lighting)
https://www.daz3d.com/demure-poses-expressions-and-lights-for-genesis-3-female-s


You need to be a member to see this