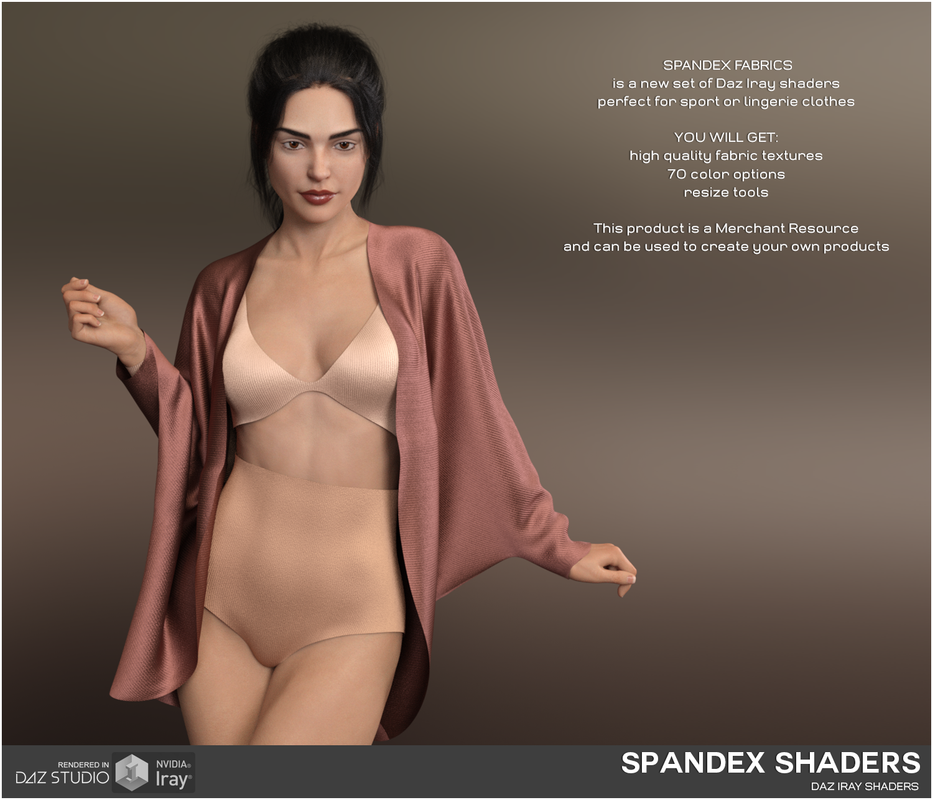 Daz Iray – Spandex Shaders
Daz Iray – Spandex Shaders – high quality shaders for Daz Studio Iray. You will get 70 color options and resize tools to help you adjust textures. This set is perfect for sport or underwear clothes, but you can use it on any surface you like. Matching colors look great on same outfit. This set is a merchant resource, you can use it to create your own products.
What is included:
70 color options
Resize tools
Unzipped file size 24 mb
You can use this set to create clothing textures, free or for sale, but you can not use it to create similar resource.