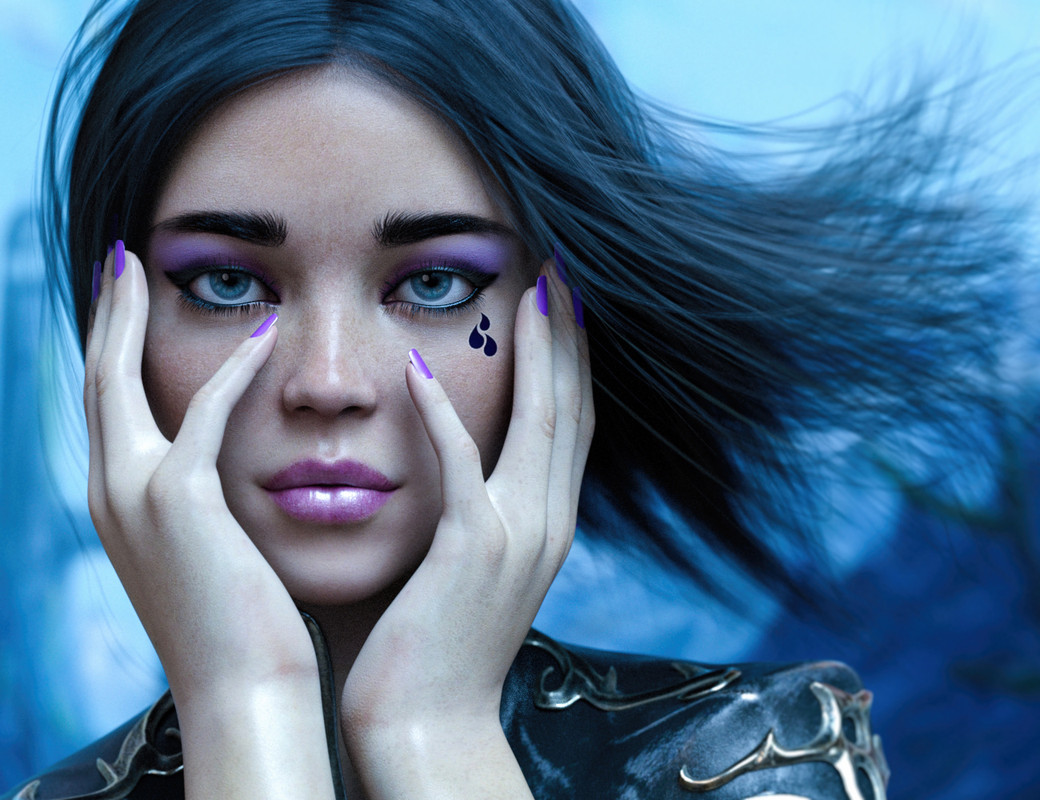 CJ Camille For Genesis 8.1 Female
Camille for Genesis 8.1 Female…
Camille is a beautiful new and original character Genesis 8.1 Female. In Roman mythology 'Camille' means 'Helper To The Priest'.
Camille was sculpted in ZBrush and utilizes all the amazing PBR enhancements of the Genesis 8.1 Female
such as Micro Detail Normal maps, Ambient Occlusion maps and Specular Roughness maps using the original Genesis 8 UV's.
The detail in her skin shader is of top quality PBR level. Every freckle, bump and blemish is brought to life with stunning reality.
Camille is optimized for the Daz Iray 'PBR' Skin Shader.
Files Include:
Camille Genesis 8.1 Female Full Character
Camille Body Apply/Remove
Camille Fiberbrows Apply
Camille Head Apply/Remove
Camille Lash Apply
Camille Nails Apply/Remove
Camille Navel Apply/Remove
Camille Nipples Apply/Remove
Material Options:
Camille Full MAT Genesis 8.1 Female
Camille Lashes MAT Genesis 8.1 Female
03 Fiberbrow Colors
01 Freckles LIE
01 Camille Teardrops LIE
01 Camille Teardrops Left LIE
01 Camille Teardrops Right LIE
01 Camille Sun Tattoo Chest LIE
Camille Sun Tattoo Head LIE
06 Eye Colors For Genesis 8.1 Female
04 Lip Gloss Options
10 Lip Color Options
10 Makeup Options
01 Eye Liner Only
0! Makeup Remove
10 Nail Colors
01 Nail Gloss Apply
01 Nail Gloss Remove
Nail Glitter Apply/Remove
Skin Shine Default
Skin Shine Medium
Skin Shine Strong
Bump High
Bump Low – Default
03 Skin Tones
SSS Default
SSS Strong
Textures Include:
72 Textures including Base Color Bump, Normal, Specular Roughness, Ambient Occlusion, Micro Detail, Translucency and Transparency Maps (1024 x 1024 to 4096 x 4096)
Daz Studio Iray Material Presets (.DUF)
https://www.renderosity.com/rr/mod/bcs/cj-camille-for-genesis-8-1-female/150824/