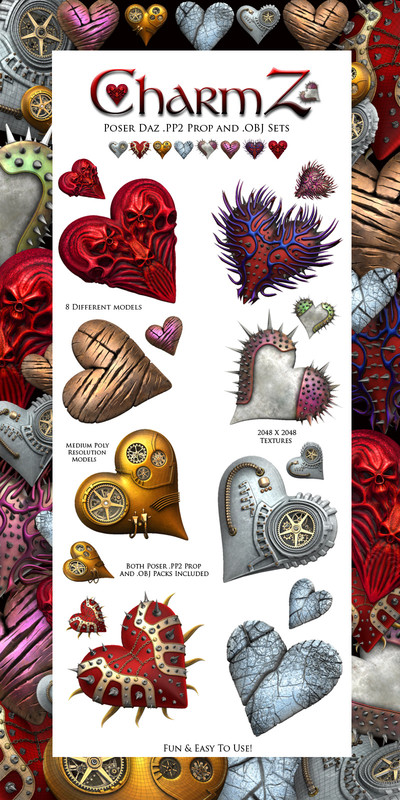 CharmZ
I am Proud to bring you my "CharmZ" Poser Prop and .OBJ sets!
8 Highly detailed models in both Poser .PP2 and .OBJ formats for use in Poser Daz Vue Bryce 3DS Zbrush or any application that supports either PP2 or .OBJ formats.
2048 X 2048 Texture maps
Medium Poly Resolution models
Hearts of iron,Hearts of Stone,Armored Hearts and Hearts of Bone! Mechanical And Oak! THESE hearts will not get broken!
https://www.renderosity.com/mod/bcs/index.php?ViewProduct=113424


You need to be a member to see this