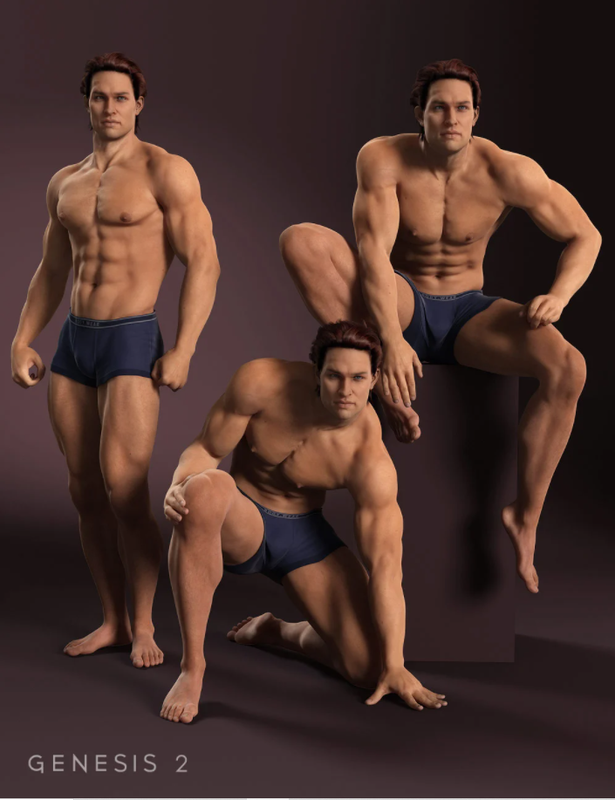 Center of Gravity Pose Set
Details
A set of Poses designed for use with the Genesis 2 Male figures including Gianni 6, Michael 6, plus more!
The pack contains 20 unique poses in areas like combat, crouch, running, sitting and running. The poses are design to look good from all angles and carry weight realistically on the figure.
Poses are rendered using Gianni 6.
Poses are also compatible with Genesis and Genesis 2 Female with some minor tweaking.
What's Included and Features
20 Poses Included: ( and .PZ2)
Boxer 01
Combat Bow 01
Combat Bow 02
Combat Rifle
Combat Sword
Crouch 01
Crouch 02 Pain
Crouch 03
Hand Shake
Rapture 01
Running 01
Running 02
Running 03
Sitting 01
Slain 01
Standing 01
Standing 02
Standing 03
Standing 04
Standing 05
Notes
This Product Includes:
1 DSON Core Installer
Poser Companion files
Additional Products used in Promo Images:
Ranger Props
Western Gear
Wolf King for Genesis 2 Male