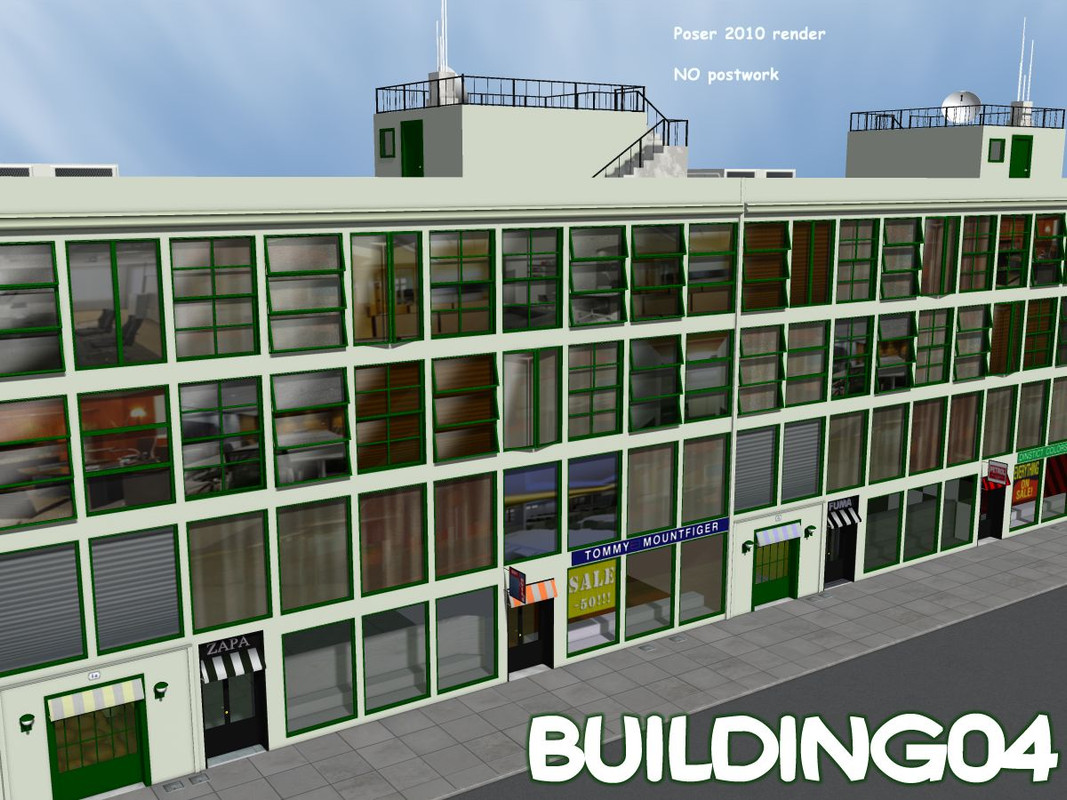 BUILDING04
BUILDING04
https://www.renderosity.com/mod/bcs/index.php?ViewProduct=94435
Two in one pack. Two modern buildings for a street scene with Raytrace lightning.
Empty store fronts, detailed entrance corridor and Day-Night scenes with many lightning options to play with.
A pack of all that you need in order to give amazing renders to your figures! No need to wary for 'plastic look' or washed out shadows.
-Python script to change scene lightning (day-night,room lights). Many options to play with.
NOTE: Python scripts work ONLY on windows platform.
In short this is what you get:
– 4 scenefiles in .pz3 format
– More than 25 props in 21 separate files in .pp2 format
– 31 texture bump and transparency maps
– 36 lights
– 1 python script
https://www.renderosity.com/mod/bcs/index.php?ViewProduct=94435


You need to be a member to see this