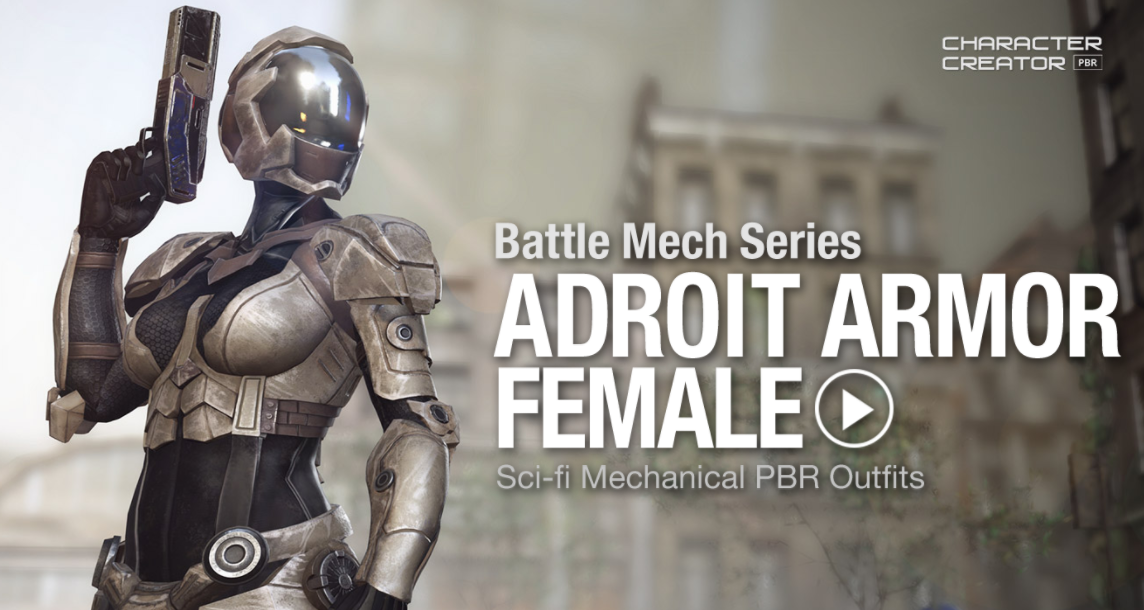 Battle Mech Series – Adroit Armor Female
The Adroit Female Armor is a set of sci-fi female characters and their armored outfit systems. This beautifully crafted, light armor base gives any heroine an agile and futuristic look. In addition to their unique mechanical designs, these components are fully compatible and conformable with other real-time Character Creator outfits. The four-piece light armor system is made up of a protective torso, a battle-ready lower section, combat arms, and a hardened helmet with a dissolvable face shield. This pack includes three sets of highly-detailed material presets – Steel, Alloy, and Rust. Including distinctive PBR materials that give you flexibility for building contrasting clans and factions, or adapting your characters to various environments during missions.
NOTE: The gun is not included in the Mech Battle pack.
https://www.reallusion.com/ContentStore/Character-Creator/Pack/Adroit_Armor_Female/default.html

Required Product:Character Creator 3
File Hosting: Google Drive