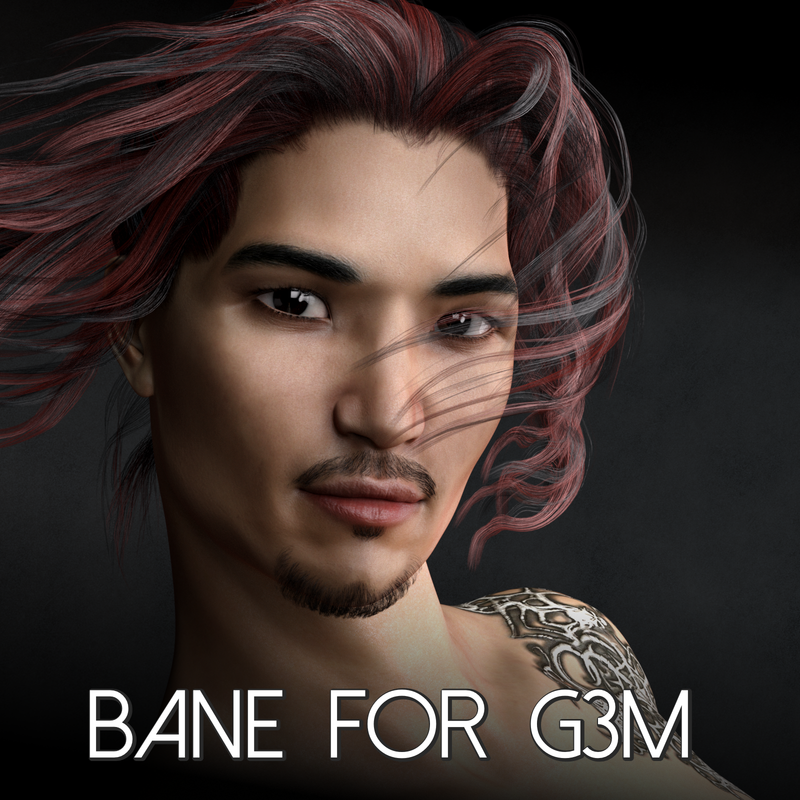 Bane for Lee 7 and Genesis 3 Male
Meet Bane, a high quality Asian male character for Lee 7 and Genesis 3 Male. He comes with lots of extras, including fiberhair eyebrows and facial hair, a scarred face, a skeletal face and body paint and eye colours.
His head is custom sculpted and does not require the Lee 7 base.
His body uses a combination of a custom morph and Lee 7's body. Bane will still work if you don't own Lee 7. His body will simply be less muscular.
His skin was created using high quality photo references and custom-sculpted normal maps.
Materials optimised for both Iray and 3Delight are provided, as are genital materials.
Hair (except for the brows and beard) and clothing shown in the promotional images are not included.
https://www.renderosity.com/rr/mod/bcs/index.php?ViewProduct=120934