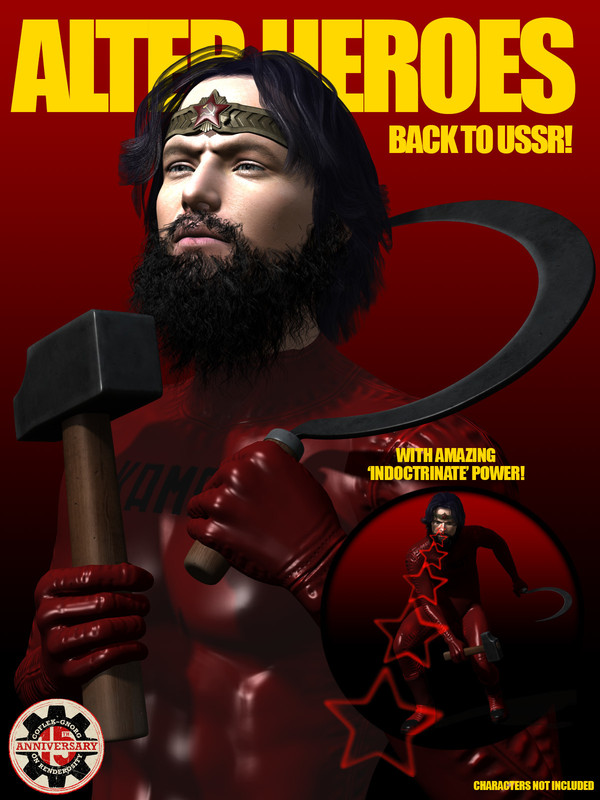 Alter Heroes for Poser and DS
Set of 3 detailed props for the iconic Soviet character from the Cold War era.
The basic idea was to model headband like Wonder Woman's, but in former Soviet Union
style. Meaning… BIG red star with hammer & sickle in high quality for close-up facial renders.
Then I added 'Indoctrinate' effect – morph that 'emits' red star waves from headband.
Finally I decided to model two more props: hammer and sickle… of course!
Not fancy or over-sized, just realistic… plane wood & steel.
https://www.renderosity.com/mod/bcs/?ViewProduct=140242


You need to be a member to see this