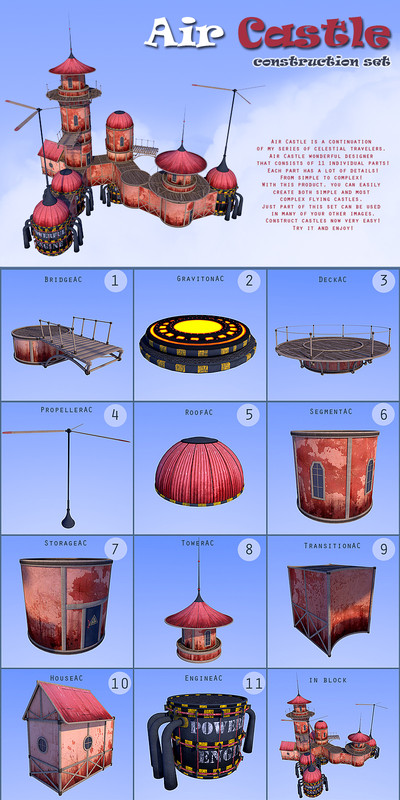 Air Castle
*****repost*****
Air Castle is a continuation of my series of celestial travelers.
Air Castle wonderful designer that consists of 11 individual parts!
Each part has a lot of details!From simple to complex!
With this product, you can easily create both simple and most complex flying castles.
Just part of this set can be used in many of your other images.
Construct castles now very easy!Try it and enjoy!
https://www.renderosity.com/mod/bcs/index.php?ViewProduct=97130

You need to be a member to see this