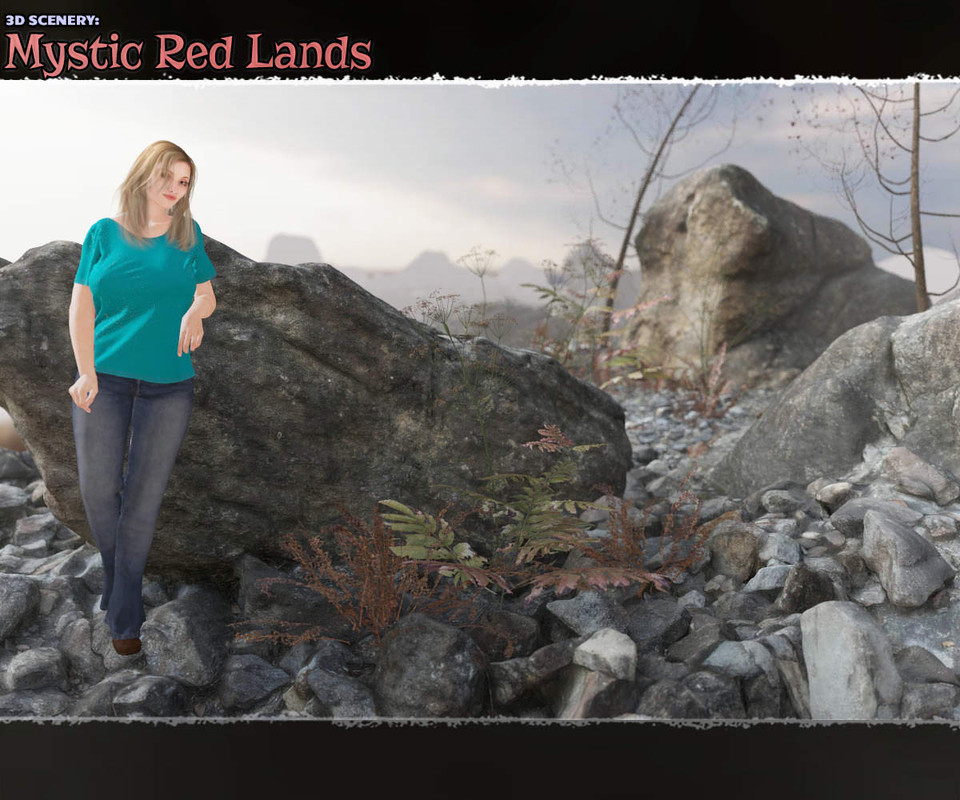 3D Scenery: Mystic Red Lands
Winter Deep Freeze -60% OFF
Description
Editorial
Promo Credits
Gallery
More Items
Free Stuff
Reviews (3)
Take your runtime straight into photo-realism with the Mystic Red Lands!
Ancient Cliffs! is a set with over 24 different pieces! It contains 10 cliffs, 2 trail segments, 1 landscape, one starter set and 11 different plants from the plant library (With new, unique textures)
A starter scene is included as well; an example of what you can do with the items. Many of the props come with morps that enable to you "push down" the edges into the ground and the cliffs, push "back" if you want to make layers of cliffs.. This is due to their photo based nature, they are not always entirely even (nature almost never is!) Everything is in high resolution, with 4K textures. The trails, bigger in size, even have 8K texture versions for extra crisp details!
Of course, all these items can easily be used in any other scene, as all these items, can be loaded and used independently.
The following is included:
10 High realistic rock segments
2 High realistic trail segments
2 8K Texture variants for the trail segments
1 landscape
1 preload/starter
8 Plant segments
3 Trees
https://www.renderosity.com/mod/bcs/index.php?ViewProduct=125559

You need to be a member to see this