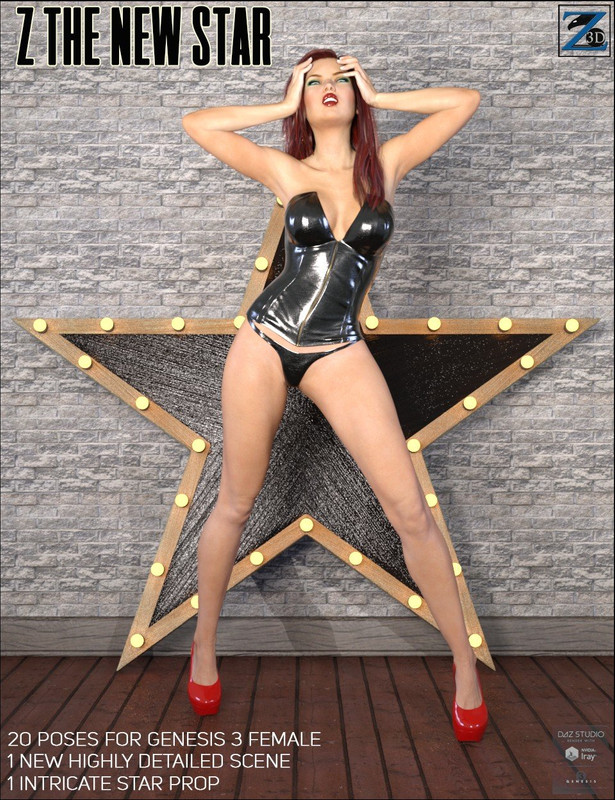 Z The New Star Poses
Z The New Star – Get excited with this new artistic collection of 20 Poses for Genesis 3 Female with mirrors ,a stunning scene and an intricate star prop.
The poses included were made to look elegant, lifelike and beautiful. Each pose was created with a focus on the little details such as lifelike hands, natural positioning and a feminine touch.
The whole scene has been created to a very high level of detail, so your renders can look fantastic close up as well as far away.
https://www.daz3d.com/z-the-new-star-poses


You need to be a member to see this
Warning !! Secure Your Connection Before You Start Downloading !!