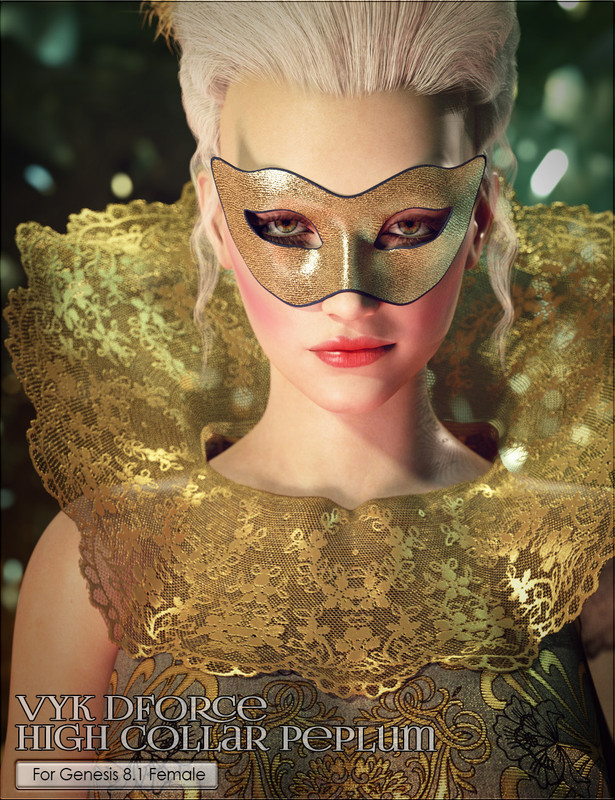 VYK dForce High Collar Peplum
Fancy collars that are conforming can add a special flair to your creative portrait renders but often are limiting when it comes to poses where the hands are around the face or head.
The dramatic VYK dForce High Collar Peplum solves that issue. Special settings in the collar allow for a gentle push by the hands or arms when simulating, but it won't collapse on itself if rendered alone. This lovely outfit comes with 9 material presets and lots of material zones so you can customize as you please.
Please note this collar works best with short, medium-length, or updo style hair and may have unexpected results when working with long or long dForce hair.
Simple and elegant, the VYK dForce High Collar Peplum outfit will give you realistic, natural, and lovely renders.