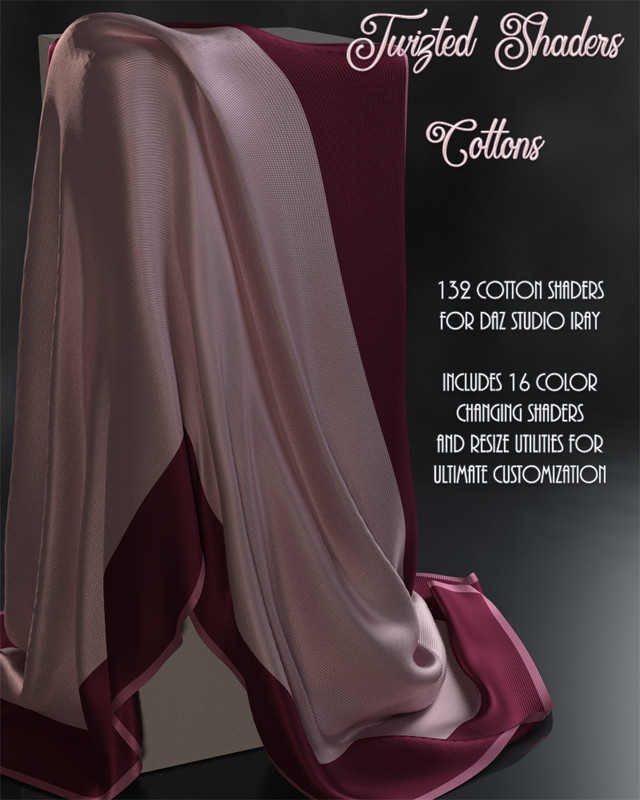 Twizted Shaders Cottons
Includes 132 Cotton Shaders for Daz Studio Iray and Resize Utilities Perfect for Texturing any Clothing, Pillows, Linens Ect.
(All Mats are IRAY ONLY!)
6 Shades Of Black
6 Shades of White
25 Shades of Blue
20 Shades of Green
9 Shades of Yellow
12 Shades of Brown
7 Shades of Red
7 Shades of Orange
14 Shades of Pink
10 Shades of Purple
16 Color Changing Shaders
Has Every Color for Any Occasion and Includes Resize Options for Maximum Customization!
https://www.renderosity.com/rr/mod/bcs/index.php?ViewProduct=124616


You need to be a member to see this