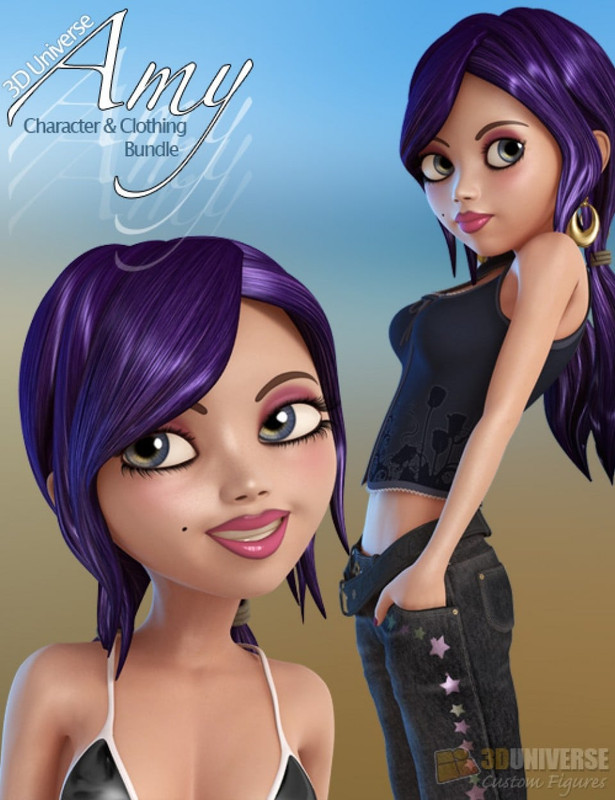 Toon Amy for Genesis (Bundle)
Toon Amy is an adorable figure for Genesis. In a typical western cartoon style, her shape is elegant and cute. Toon Amy has a sassy confidence and will work very well with other cartoon figures (although she may not get along with them).
Utilizing the power of the Genesis platform enables Toon Amy to be mixed with any other Genesis figure. Combine her with Jasmin, Aiko, The Girl, or any other Genesis figure to create your own totally unique character.
Designed to bring out Toon Amy's sassy attitude perfectly, the included clothing items can be combined with other Genesis clothing for various looks, from casual to formal.
Note: The Bikini shown in some of these renders is available for free from 3D Universe
https://www.daz3d.com/toon-amy-for-genesis-bundle-1


You need to be a member to see this