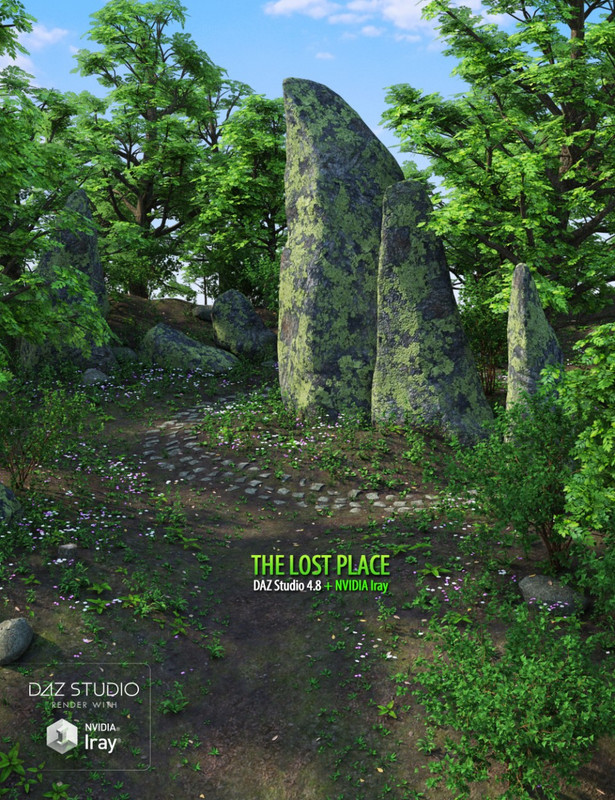 The Lost Place
Earlier this place was the intersection of trails merchants, mages and warriors, but now it is very far away from civilization. This quiet place stores the memory of the events of past times. It was considered unusual because only here towered the jagged large stones in the midst of the boundless green valley.
In this scene is implemented the principle of maximum access to its elements. The scene is divided into groups, subgroups, and objects. You can disable and enable all objects from leaves and plants to stones and trees.
For example, you can disable some of the trees, so not to interfere with the incident light, or camera view. You can also make this scene as low poly by disabling flowers, bushes and some plant species.
The Poser files are for Poser Pro Only
Updated to support NVIDIA Iray render engine in DAZ Studio.
https://www.daz3d.com/the-lost-place


You need to be a member to see this