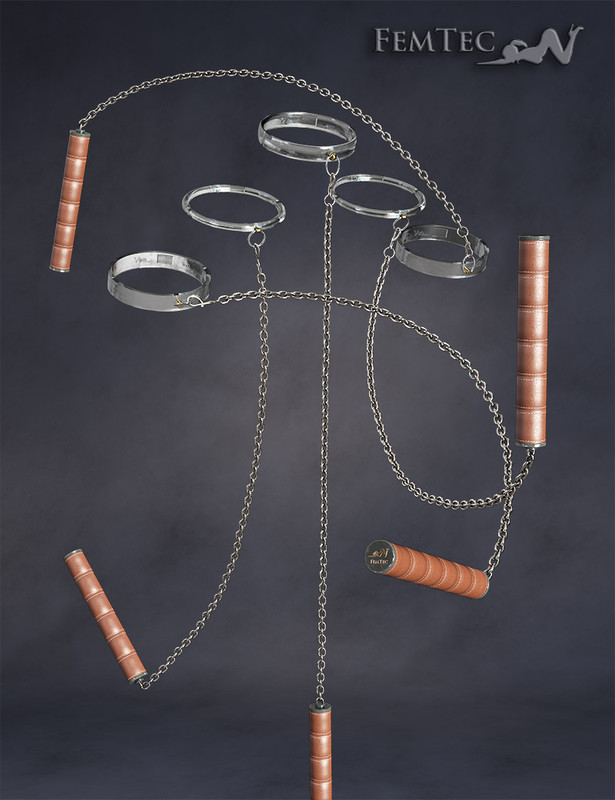 Taming Collars For Genesis 8 Female
Taming Collars For Genesis 8 Female
SKU: 59984
By: FemTec
There is nothing like a good solid metal collar to teach a girl obedience and remind her of her place. Here are 3 new models fresh from the FemTec development center.
The new locking system now features a fingerprint reader and a small
status display.
The collars come with an optional chain that is attached using a
snap hook.
………….
This is a set of 3 collars which are conforming wearables for
Genesis 8 Females.
Included are 3 material versions for each collar:
– blueish tinted chromium
– simple steel
– frosted glass
Meaning there are 10 PBR texture sets created with Substance Painter
(including the texture set for the chain).
The following shapes are directly supported using custom FBMs:
– Aiko 8
– Alexandra 8
– Charlotte 8
– Gia 8
– Monique 8
– Olympia 8
– Victoria 8
– Body Size
– Bodybuilder Size
– Emaciated
– Fitness Size
– Heavy
– Pear Figure
– Thin
– Voluptuous
The collars feature a custom rig with 3 additional bones and 9 control
properties to simplify adjustments, to twist collar and connection
ring and to open the collar.
The chain is rigged with 14 bones. Using 14 control properties the
bending, length and orientation of the chain can be adjusted.
Additionally, the orientation of the handle can be adjusted
(e.g to put it in someone's hand). The snap hook can open.
All included materials are based on Iray shaders. All promo images
were rendered with Nvidia Iray.
Support files are included for easy integration into the Daz Studio
product library with metadata (smart content).
**************************************
More items like this HERE!
**************************************
https://www.renderotica.com/store/sku/59984_Taming-Collars-For-Genesis-8-Female