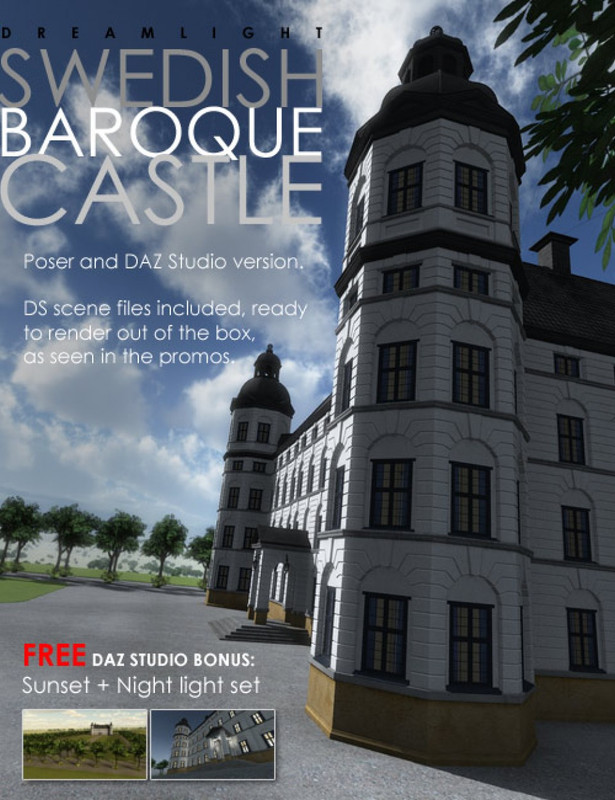 Swedish Baroque Castle
Back to the 17th century!
Head back through time to an era filled of beauty, romance, big sleeves and wide gowns!
Breathe the atmosphere of this beautiful crafted castle inspired by a Swedish real counter part.
It comes complete with a large garden, with 100´s of trees, a 360 degree background and a DAZ Studio light set.
DAZ Studio scenes are ready to be loaded and rendered straight away, with 17 camera angles.
FREE BONUS: DAZ Studio users get an additional sunset + night light set with matching backgrounds.
This castle has been in the making for over a year, and I wish to thank Jack Tomalin from Redhouse Studios and Jason White from 2 Create for the initial help with this project!
*Original Daz .exe installers.
http://www.daz3d.com/swedish-baroque-castle

You need to be a member to see this