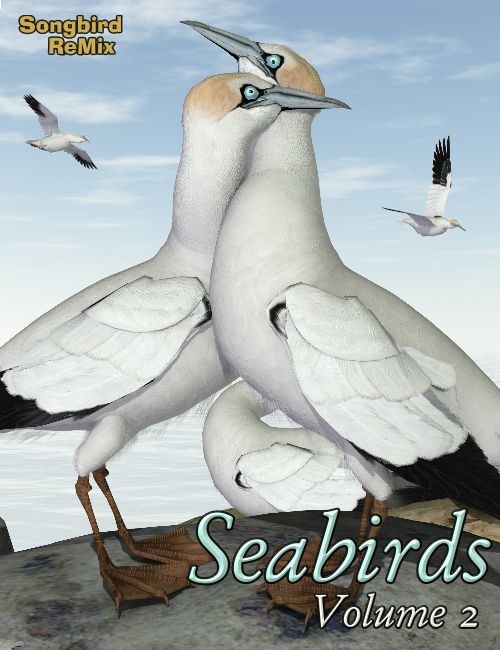 Songbird ReMix Seabirds2
Seabirds 2 expands the collection of Seabirds found in the first volume. This volume adds Albatrosses, Shearwaters, Petrels, Gannets, Boobies, Cormorants, Frigatebirds, Skuas, Gulls, Terns and Razorbills. This worldwide collection has both iconic and rare species included.
Of the more unique birds included, none is more spectacular than the male Magnificent Frigatebird which can expand an air sac in its throat to almost is complete size. Also included, in male and female form, is the very rare and endangered Abbott's Booby from Christmas Island. The three gulls included; the Caspian Gull, the Mediterranean Gull (in 3 variations) and the Western Gull will fit the "bill"whether you are rendering the coastline or a garage dump. And the impressive pirate bird of the seas, the Great Skua, is ready to rob human and fowl alike of their edible possessions.
http://hivewire3d.com/songbird-remix-seabirds-2.html


You need to be a member to see this