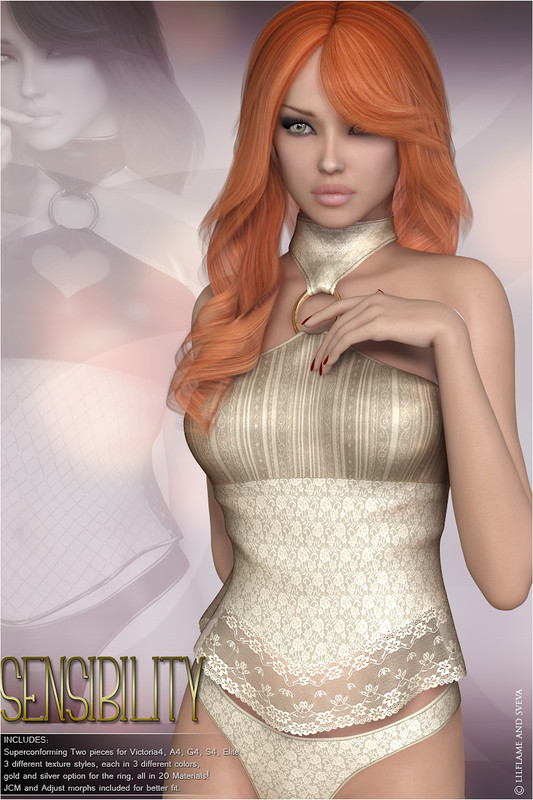 Sensibility V4/A4/G4
Sensibility V4/A4/G4
"Sensibility V4/A4/G4"
Two pieces of superconforming clothing for Victoria4, Aiko4, Girl4, Stephaie4, Elite.
With 09 textures/mat poses for the Top and 09 textures/mat poses for panty.
JCM and adjust morphs included for better fit.
Included Cr2 and OBJ
– Sensibility Top
– Sensibility Panty
– 02 Materials for the ring gold/silver
– 03 Texture styles, each in 3 different colors.
– All in all 20 mat poses
Note for DAZ studio users, the materials might need some adjustment.
Click here to view my other posts.
https://www.renderosity.com/mod/bcs/sensibility-v4-a4-g4/104057/


You need to be a member to see this