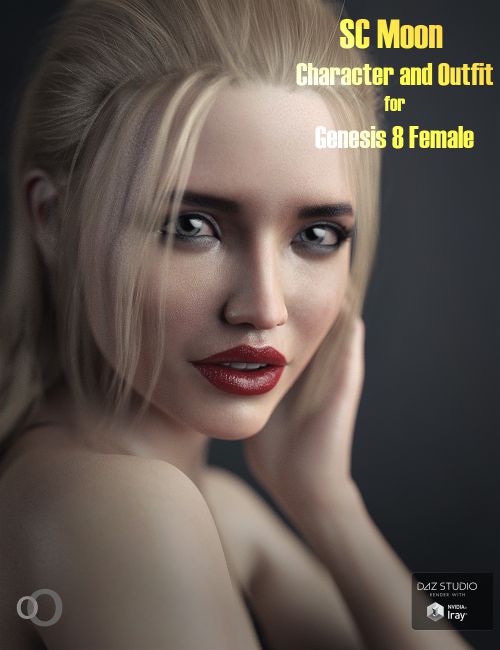 SC Moon Character and Outfit for Genesis 8 Female
This package contains the Character Moon for the Genesis 8 Female figure and an outfit made up from a top, a skirt, belt and wedges.
Moon is custom morphed so no other resources are required. Her skin textures are taken from photographic references.
In order to use this character you need the following products:
Genesis 8 Female
Features:
1 Character Apply
1 Shape Apply/Rem
1 Iray Gens MAT Complete
1 Iray Mat Complete
12 Eyeshadows
13 Eyeliners as LIE
12 Eye Colours
12 Lipsticks
8 Lashes
9 Nail Colours
1 Tanlines LIE
Makeup LIE – Contouring, blush and highlights
The Outfit contains
1 skirt with 28 Textures
1 Top with 26 textures and Opacity
1 Belt with 5 textures
1 Pair of Wedges with 8 textures as well as wedge and Sole colours
Material options:
Daz3D Studio Iray (.duf)
The maps named 4.10+ give the best results and use chromatic SSS.
https://www.renderosity.com/mod/bcs/sc-moon-character-and-outfit-for-genesis-8-female/138488


You need to be a member to see this