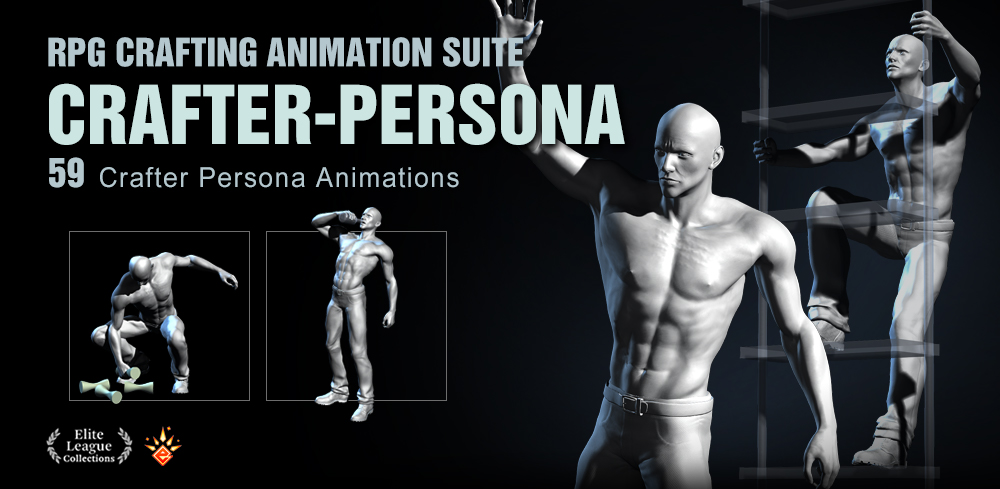 RPG Crafting Animation Suite Crafter-Persona
PACK INCLUDEDS
For Character Creator and Cartoon Animator and iClone :
Animation > iMotion (59)
PRODUCT DESCRIPTION
Bigboss is extremely proud to announce the arrival of a series of outstanding and stunning combat motions from Explosive LLC.
This is the Crafter Persona Animations Motion Pack by Explosive LLC.
This pack includes 59 professional Crafter Persona motions.
These high-impact animations are best used in action/adventures movies.
Method of Use:
1) Apply motion to iClone standard human character
2) Press Pl
https://marketplace.reallusion.com/crafter-persona-animations