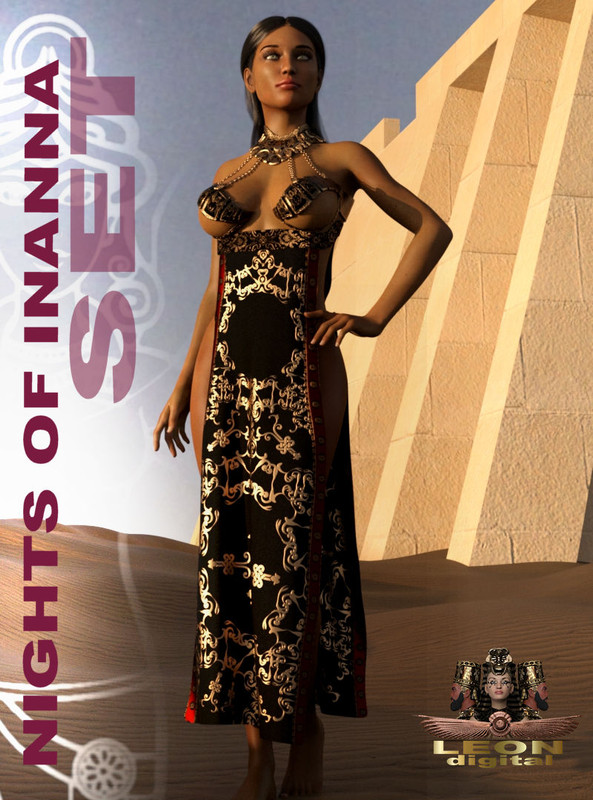 Nights of Inanna Set
This set based on the ancient Goddess INANNA, the Sumerian, Persian culture. It's a sexy ancient wear only for Goddesses. Set comes with 3 items: 1 bra, 1 skirt and 1 panty. Bra has only 1 base mat, panty has 3, skirt has 2 parts, the belt and the loins belt has 6 different mat presets, loins have 23 different presets.
ALL MATERIALS FOR IRAY ONLY !
Skirt has extra bones as the front and the back for the easier posing before simulation.
https://www.renderotica.com/store/sku/64331_Nights-of-Inanna-Set