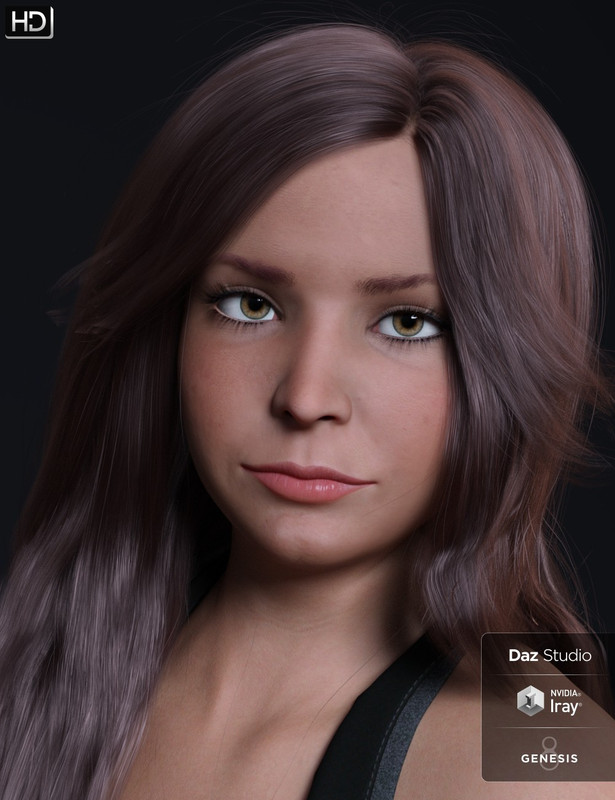 Muriela HD For Genesis 8 Female
Inspired by my best friend Nuria, Muriela is a beautiful girl of 27 years.
This mildly asymmetric character is beautiful with 6 Blush and Brows options and 7 Eye, Eyeshadow, Lip, Finger/Toe Nails options.
Don't miss the opportunity to enjoy this fun character in your Library!
What's Included and Features
Muriela for Genesis 8 Female (.DUF)
Muriela Brows for Genesis 8 Female (.DUF)
Shaping Presets:
1 Head Apply/Remove files
1 Body Apply/Remove files
1 Muriela HD Apply/Remove files
1 Eyelashes Apply/Remove files
1 Brows Fibermesh Apply
Material Options:
1 Base Skin Option 1 Eyelashes Option
1 Genitalia Option
6 Muriela Blush Option + Blush Remove
6 Muriela Brows Option + Brows Color Default
7 Muriela Finger and Toe Nails Colors + Natural Nails
7 Muriela Eyes Colors + Eyes Default
7 Muriela Eyeshadows Option + Eyeshadows Remove
7 Muriela Lips Options + Lips Default
Textures Includes:
57 Textures, Bump, Specular and Transparency (512 x 512 up to 4096 x 4096)
Daz Studio Iray Material Presets (.DUF)
Compatible Figures:
Genesis 8 Female
Compatible Software:
DAZ Studio 4.12
https://www.daz3d.com/muriela-hd-for-genesis-8-female


You need to be a member to see this