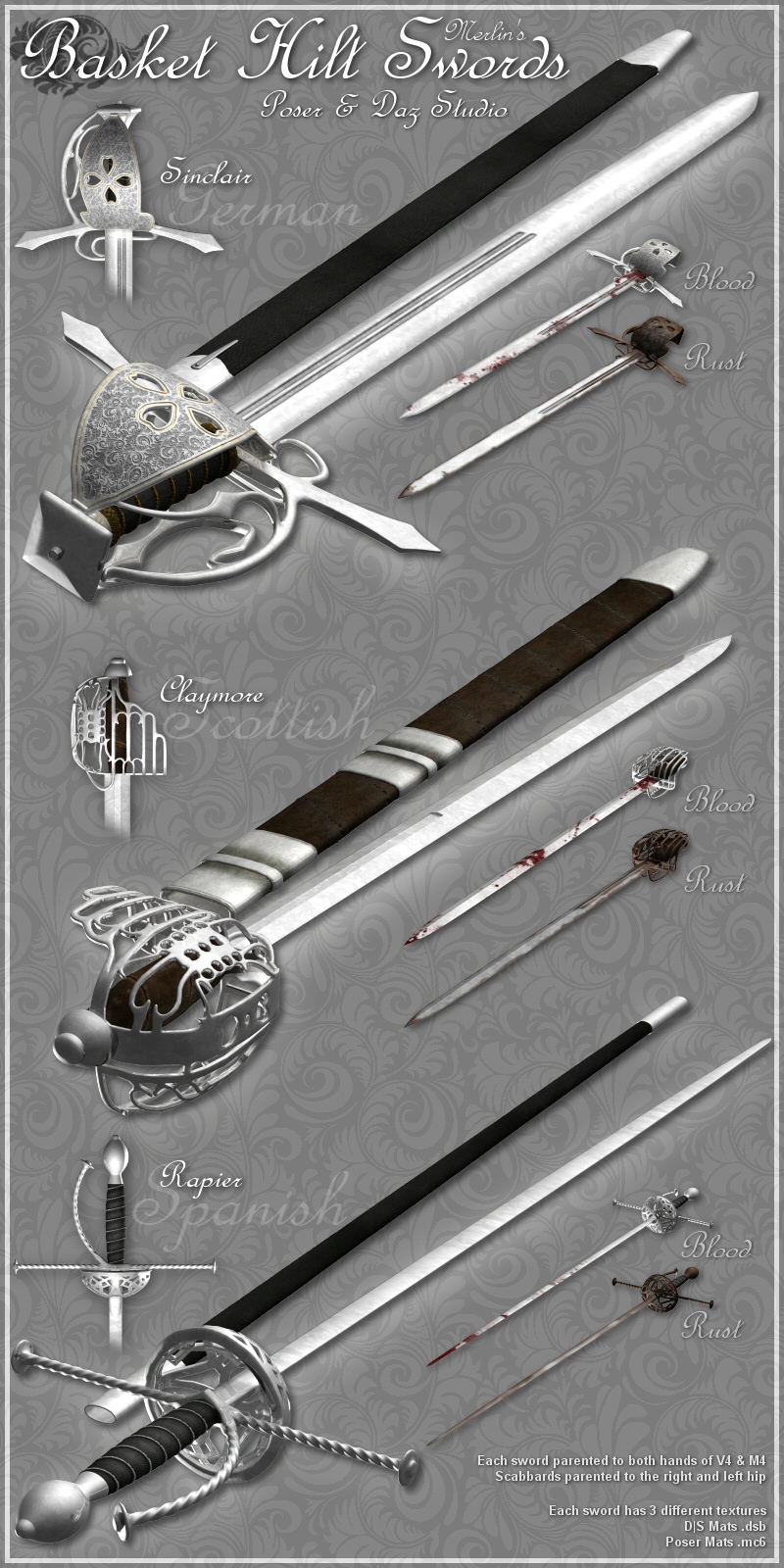 Merlins Basket-Hilt Swords
The basket-hilted sword is a type of 17th Century weapon, characterized by a basket-shaped guard that protects the hand. They were often carried by civilian gentlemen as well as the military.
Each sword type has parents for both hands of V4 and M4 as well as parents to the right and left hip for the scabbards. They also come with 3 different textures, normal, bloody and rusty, supplied as .mc6 files for Poser and .dsb files for Daz Studio.
Thanks for looking.
https://www.renderosity.com/rr/mod/bcs/merlins-basket-hilt-swords/85658/