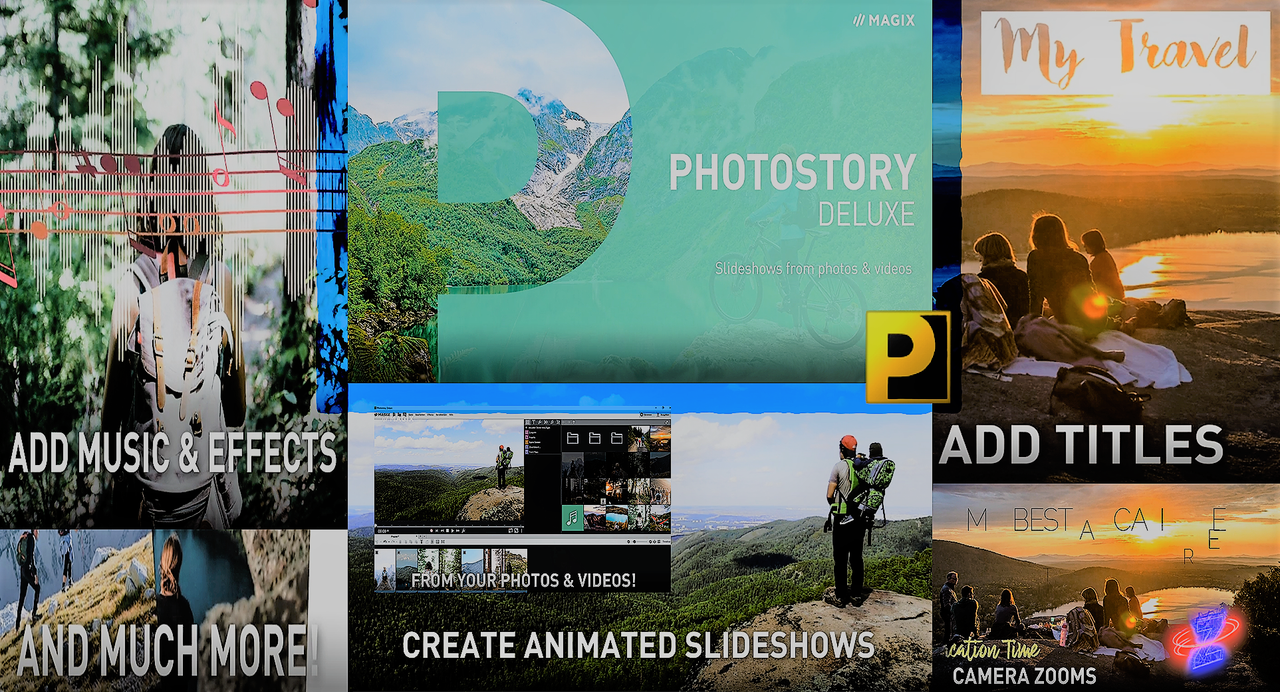 MAGIX Photostory Deluxe 2022 (Windows)
BRING YOUR AUDIENCE ALONG WITH PHOTOSTORY DELUXE 2022
Use animated slideshows to inspire others with your travel experiences – and even more so with the creative possibilities included in this version! Travel routes with custom perspectives and elevation profiles provide a impressive setting for presenting your journeys and the new Panorama Storyboard allows you to add audio commentary and music to your slideshows in no time at all.
Now available featuring audio editing:
The Panorama Storyboard The modern Panorama Storyboard helps you keep a clear overview of your photos, videos, transitions and collages even when working on large slideshows. Additionally, an audio track is now available for layering audio commentary and music to accompany your animated slideshow.
Redesigned Photo Explorer
Thanks to the improved Photo Explorer, enjoy a clearer overview of the folders with your photos in the Media Pool. Preview images can also be viewed in a higher resolution than before and sorted according to date before you import them into your slideshow.
Comprehensive graphics card support
Photostory Deluxe now offers comprehensive graphics card support for Intel, Nvidia and AMD using the most powerful MAGIX technology. All the advantages: Ultra-fast import Smooth editing Export faster than in realtime*
* 12-second export time for 1-minute Full HD, MP4, AVC with Intel i7 6700 and NVIDIA GeForce GTX 1070
Read more: https://www.magix.com/int/photo-graphic/photostory/new-features/
Follow us: Facebook