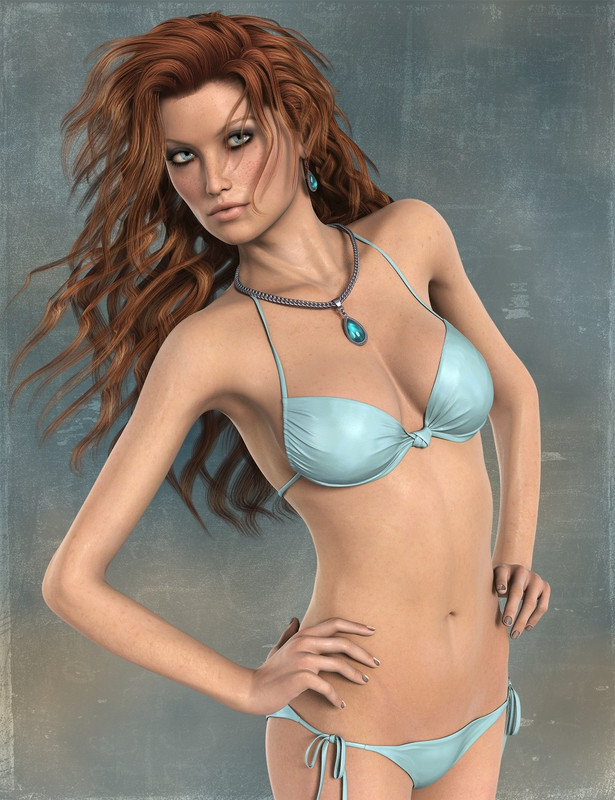 LY Aileen G2F
LY Aileen Details
Aileen is all peaches and cream. Statuesque and buxom, she is shapely and gorgeous.
Aileen comes with DAZ Studio Human Sub-Surface Scatter Materials (HSS) and eight custom eye colors. She also comes with eight makeups (plus a nude option), eight lipsticks (plus a nude option) and six matching nail fashionable designs. All are unique and customly hand painted. For extra fun, there are extra reflections for just the right look.. As always, there are seven presets that include makeup, nails and lips for an all-in-one click.
Aileen measurements courtesy of Measure Metrics for DAZ Studio:
Height: 5′ 10″ (1.79 m)
Bust Circumference: 35″ – 32C (89 cm – 70D)
Waist Circumference: 26.0″ (66.3 cm)
Low Hip Circumference: 35.0″ (88.9 cm)
Click here to view my other posts.
http://www.daz3d.com/ly-aileen


You need to be a member to see this