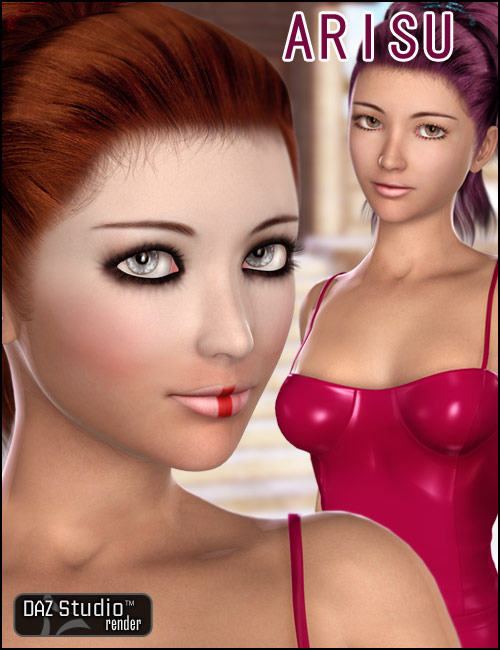 L75 Arisu
Innocent, yet with an edge. Arisu is all about surprising those who underestimate her. A complete character set for Aiko 4, Arisu comes with six head maps, five makeup maps and body tattoos. DAZ Studio material presets included too.
But that's not all. Headed out on the town? You'll want a dynamic babydoll dress (for use in Poser 5+ cloth room only) for your anime girl as well. This hot number fits the bill perfectly.
What's Included and Features
Features
L75 Arisu Texture set for V4 and A4 (PZ2 and DAZ Studio)
Body Tattoo
Body No Tattoo
Ten Eye Colors
Five Makeup
1 Dynamic BabyDoll Dress (PP2 and OBJ)
Fits both V4 and A4
One Dress MAT
For use in Poser 5+ Cloth Room Only
Texture Maps
Six Head Maps (3000×3000)
Arms & Leg Map (3000×3000)
Two Torso maps (3000×3000)
10 Eye Maps (600×600)
Lash Map (800×800)
Dynamic BabyDoll Texture
Corresponding Bump and Spec maps for Head, Arms and Torso.
DAZ Studio Material Presets (DAZ Studio)
Poser 5+ Material Poses (PZ2)
Notes:
This product has a full Poser installer, plus an installer with DAZ Studio Optimized Materials.
https://www.daz3d.com/l75-arisu

Required Product:Aiko 4