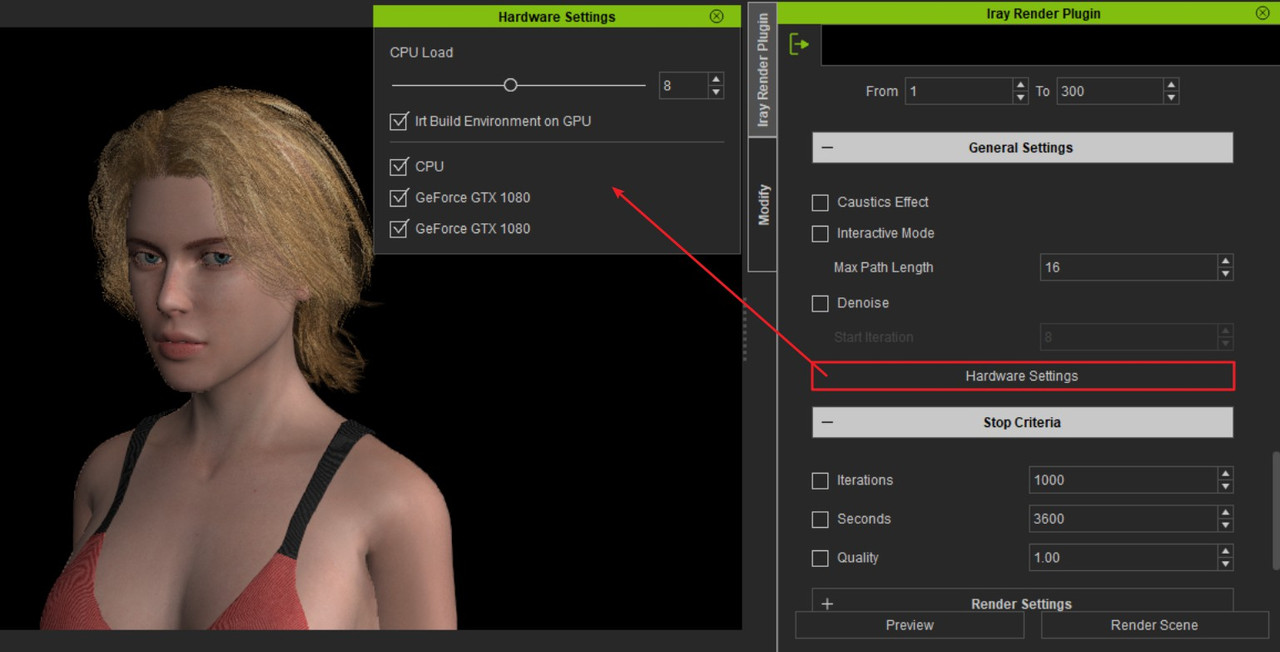 Iray Render Plug-in 1.31 for iClone7.7 and CC 3 (Repack)
Iray Plug-in for iClone
The Modes
Interactive Mode – high-speed realistic rendering that can handle most naturalistic visuals including metallic surfaces and subsurface scattering.
Photoreal Mode – advanced effects like caustics, reflections, refractions and complex global illumination at the expense of time.
IBL & Basic Light
Image-based lighting using HDR images provide scenes with highly detailed, real-world lighting. This can synchronize to sky textures or you can create 3D scenes to save out as custom IBL maps.
Mesh Light
This part is a bit more exciting in that scenes can be lit by any object that uses emissive lighting. A radio dial, TV or monitor screen can add light to a scene. Any prop that is textured with emissive elements can become a light of some sort.
Other Features
A Sun and Sky based system for more accurate simulation of the time of day or night. And IES (Illuminating Engineering Society) file format was developed for transmitting photometric data via the web. The Reallusion webpage highlights free resources for these profiles.
Real life cameras are another feature that many have requested. From the Reallusion webpage:
Iray for iClone plugin translates cameras directly into Iray while retaining key attributes such as positioning, aspect ratio, depth of field (DOF) and FOV. Realistic camera effects can be achieved with a combination of Iray tone mapping, white balance, bloom, exposure value (EV), and render passes.
https://www.reallusion.com/render/iray/


You need to be a member to see this