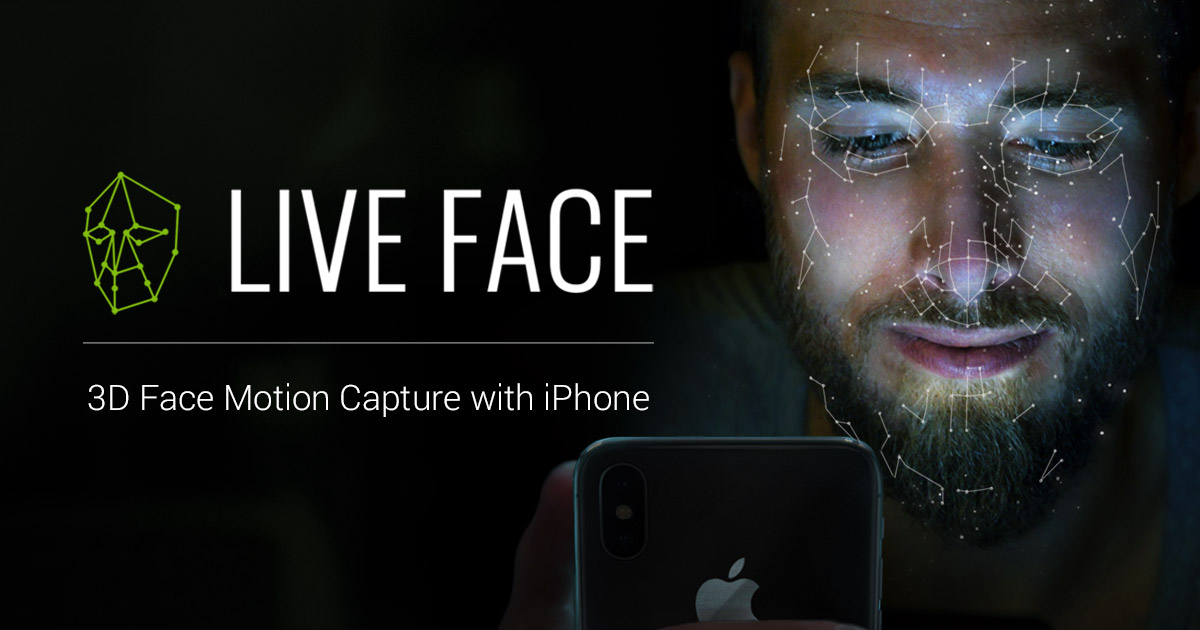 iPhone Facial Mocap for iClone (Re-Pack) + Face profile for iPhone
The iPhone facial motion capture works iClone Motion LIVE with the exclusive TrueDepth camera system powered by sophisticated high-res sensors. The iPhone tracks faces with a depth map and analyzes subtle muscle movements for live character animation. The Reallusion LIVE FACE App enables the iPhone to live stream captured facial mocap data directly to a PC or Mac, transforming the iPhone into a powerful 3D biometric mocap camera.
*Compatible with any iPhone/iPad enabled by TrueDepth camera for facial recognition: iPhone X, iPhone XS, iPhone XS Max, iPhone XR, iPhone 11, iPhone 11 Pro, iPhone 11 Pro Max, iPad Pro 11-in. (1st and 2nd generation) and iPad Pro 12.9-in. (3rd and 4th generation).
Features
The TrueDepth Camera projects and analyzes more than 30,000 invisible dots to create a precise depth map of the face.
Analyzes more than 50 different muscle movements to mirror expressions.
Highly sensitive to the details, like rotating eyeballs and tongues.
Works with different skin colors and extreme light conditions.
Strong Apple Bionic chip to totally release a computer's CPU resource, sending analyzed mocap data instead of full image frames.
Runtime Calibration: on-the-fly calibration without pausing the face tracking process.
Improved Stability: less likely to require mocap data cleanup.
Supports WiFi, USB, and Ethernet connection.
https://mocap.reallusion.com/iclone-motion-live-mocap/iphone-live-face.html

Required Product:iClone7
You need to be a member to see this