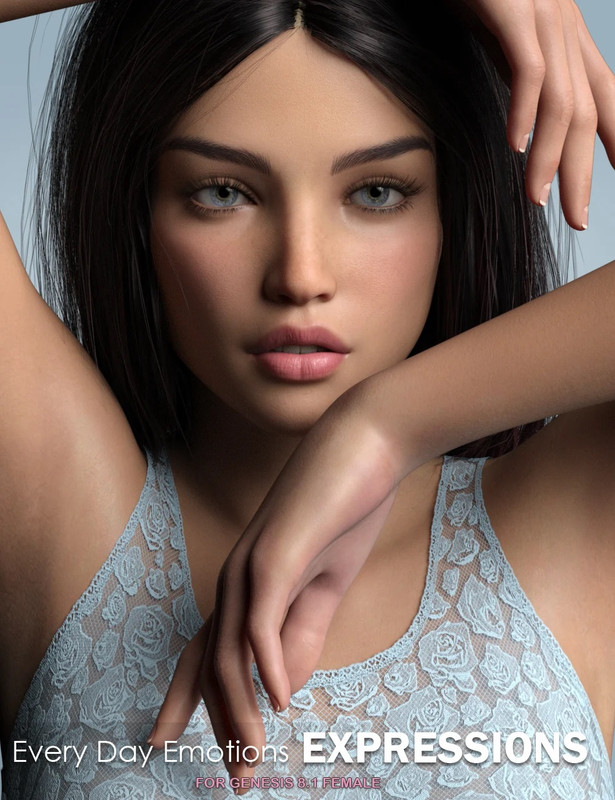 Every Day Emotions for Genesis 8.1 Female
Every Day Emotions is a versatile expression set for Genesis 8.1 Female. Most expressions are carefully refined in Zbrush and use both standard Daz expressions dials and a custom-created morph.
It contains 30 one-click presets in the content library, as well as 30 morph dials in the parameters tab for endless variation.
The Luna HD Head morph used in the promos is also included.
https://www.daz3d.com/every-day-emotions-for-genesis-81-female