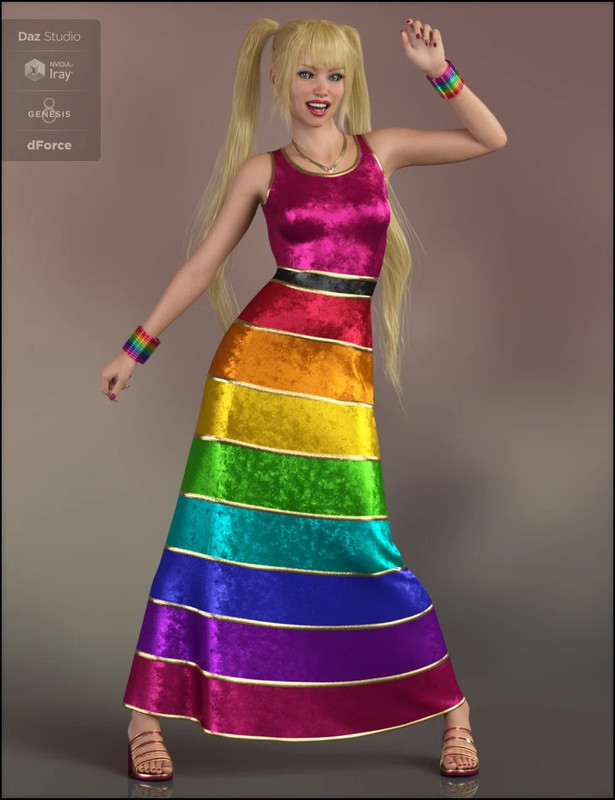 dForce Versatile Dress-70369
The dForce Versatile Dress is a sleeveless maxi dress with tons of extras.
This dress can go from ankle-length to hip-length and in between.
It come with many different collar options, belt options, and even seam
lines and zipper created to work with the other shapes plus all HD morphs
to keep the base mesh light. Textures are achieved with tiling shader
presets to save on memory.
This dress will work great for close up renders but is equally
valuable as a low overhead outfit for background characters.
There are 12 pre-made styles to get you started, convenient
shaping presets for all the trim options, and 63 shader presets
to create your own styles for this versatile dress, both Iray and
3Delight are fully supported.
See what you can do with the dForce Versatile Dress for Genesis 8 Female(s)!
The product is made for dForce but works well in most poses as conforming
https://www.daz3d.com/dforce-versatile-dress-for-genesis-8-females


You need to be a member to see this