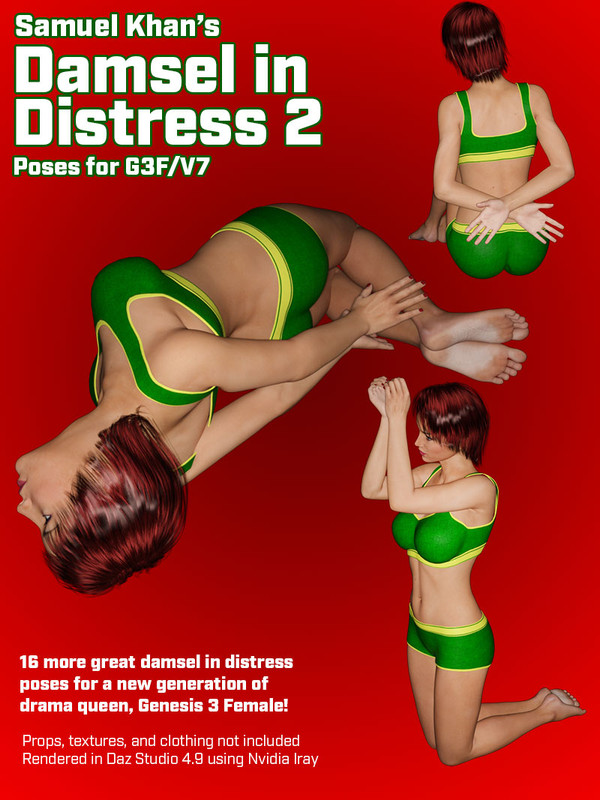 Damsels In Distress Poses For V7/G3F Vol. 2
The story continues! Once again, Genesis 3 Female and Victoria 7 are grappling in a new set of Damsel in Distress Poses, since she is drama-prone. This is the second set of poses in a series of 3. Thank you to all those who purchased the first set!
These include:
*16 all new full-body poses for G3F, based on previous sets for V4.
https://www.cgbytes.com/store/sku/55479_Damsels-In-Distress-Poses-For-V7-G3F-Vol-2


You need to be a member to see this
Warning !! Secure Your Connection Before You Start Downloading !!