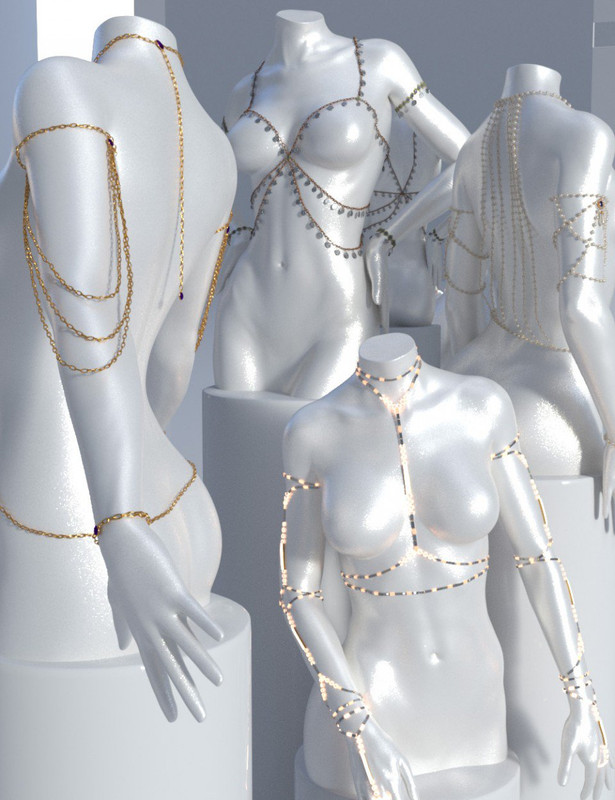 Body Chains 2 for Genesis 3 and 8 Female(s)
Four sets of body chains consisting of torso chain, chains sleeves and bracelets (15 pieces per model 30 pieces in total). The variety of styles allows for the use in every style of render from modern to futuristic and from sci-fi to fantasy. The accessories can be used with everything from street clothing and swimsuits or underwear to prom dresses and club outfits.
The materials are matched to realistic precious metals and will work seamlessly with other jewelry sets released by me. Elegant set include options for glowing parts and decorations.
The set contains multiple JCMs that prevent it from extreme deformations and can be used with any characters based on Genesis 3 or Genesis 8 females. The mat zoning is optimized for use of custom materials, UV mapping is done where applicable and the included fitting morphs allow for adjustment over majority of clothing items.
https://www.daz3d.com/catalog/product/view/id/59827

You need to be a member to see this