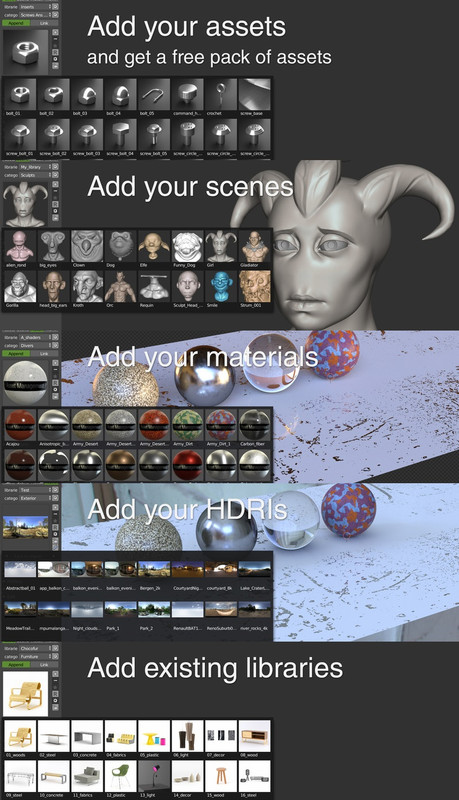 Asset Management 3 (v2.6.0)
Asset Management
With the Asset Management, you can manage your libraries and add assets directly in Blender with automatic thumbnails creation.
All your Assets in one place!
ASSETS- SCENES - MATERIALS - HDRIs
The only Addon who creates thumbnails for you!
Thumbnail Generator
With the Thumbnail Generator, you can create different types of thumbnails: THUMBNAIL RENDER: The Addon generates the Thumbnail of your assets with the default scene. You can configure the shaders in the preferences and create a custom render. You can tweak everything, add an Ambient Occlusion(AO) shader, hide the floor, add a contour or use the shaders of your asset.