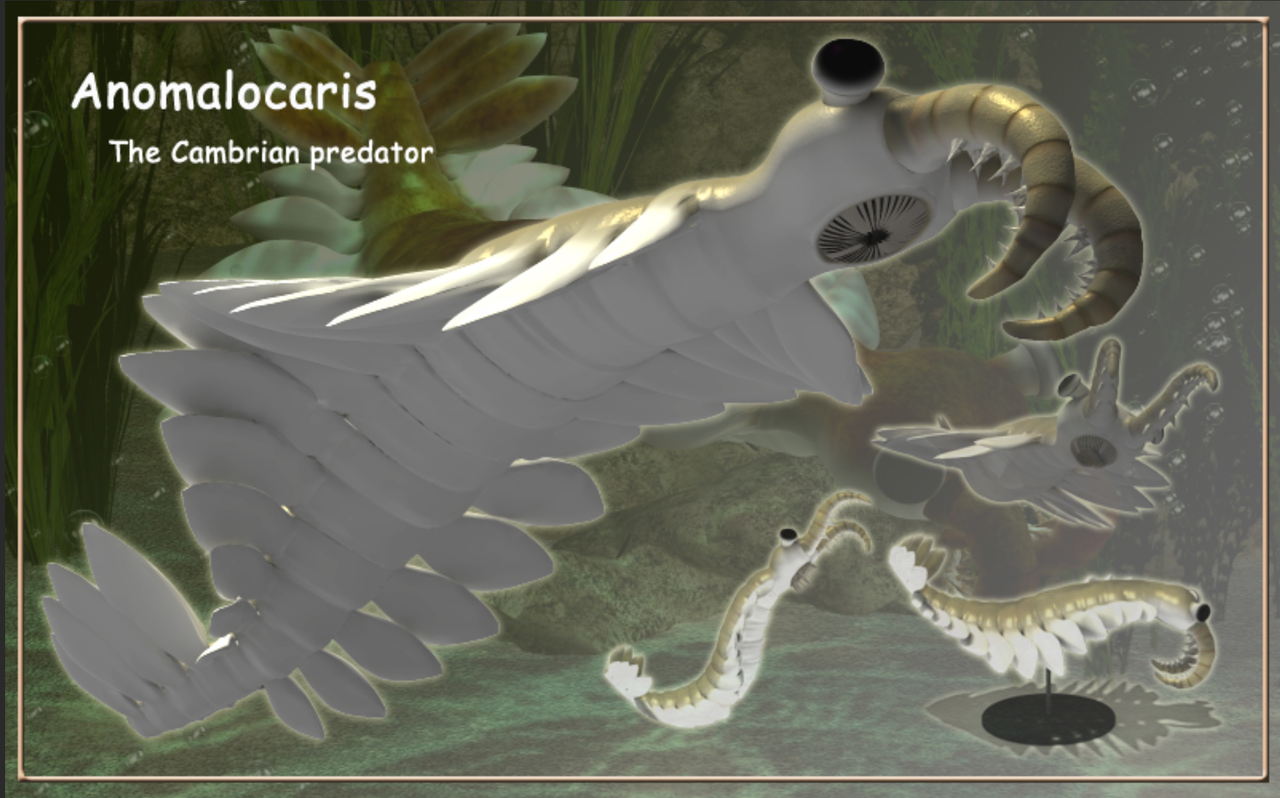 Anomalocaris
This package is the restoration Figure of the ancient creature Anomalocaris.
Anomalocaris is the biggest predacity animal who lived in the Cambrian period.
You can find the detailed information of Anomalocaris in the Wikipedia.
Compatibility notes:
-This product is not tested on DAZ Studio.
-About Mac: This product was tested on Poser7 (Mac OS X Tiger), and it works as well as
on the PC
Related Item:
– Wavy Motion Creator (My FreeStuff)
http://www.renderosity.com/mod/freestuff/?item_id=73911
Wavy Motion Creator is free utilities which support the animation making of Anomalocaris (and other).
It is available in my free stuff.