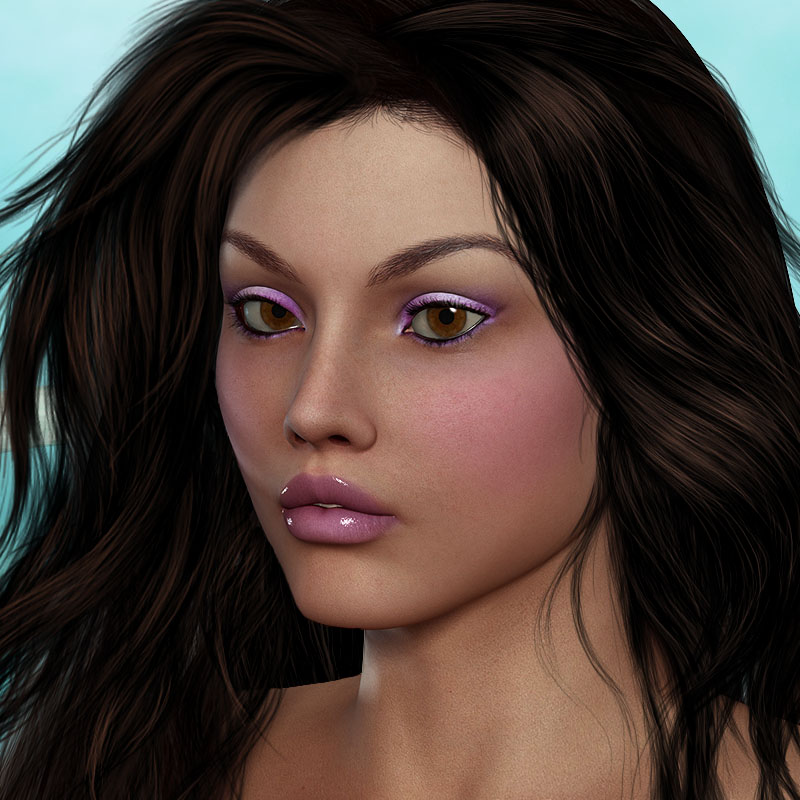 RM Machelle V4 (NLA)
Sexy, flirty, independent and strong, Machelle knows what she wants and goes after it! She is perfect for all your renders, and with her make up options can go from boardroom to bedroom to night out on the town with 1 simple click.
* 2 Custom sculpted head morph inj/rem poses
* 1 DAZ morph++ dialed body MOR inj/rem
* 3 Lash Styles
o Default
o Soft make up
o Full mascara
* 8 Make up options (plus a make up off)
* 5 Eye choices
o Blue
o Brown
o Green
o Grey
o Hazel
* Poser MAT files for all options
* D|S Material files for all options
Proven quality content at a price you can afford!
PLEASE NOTE!!!
Different types and styles of lighting may cause the files to appear different then may appear in promos.
https://www.renderosity.com/mod/bcs/index.php?ViewProduct=88699

Required Product:V4 Morphs ++
You need to be a member to see this