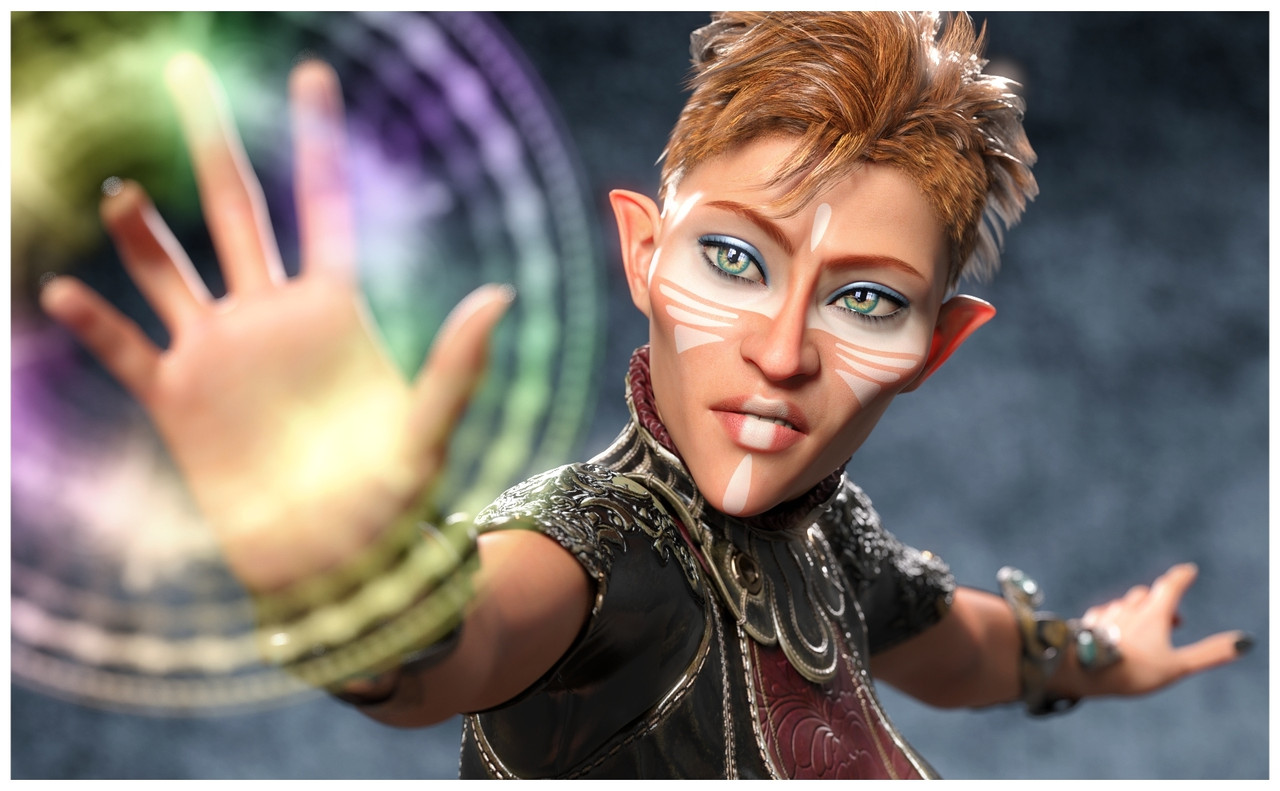 WkD3D Ymarael for G8F
WkD3D Ymarael is an Elf character for Genesis 8 Females. More than just a human with pointed ears, Ymarael has a distinctive Elven appearance, with a long, pointed triangular face, high and prominent cheekbones, large slanted almond shaped eyes and a tall slim figure.
Ymarael's ear morphs are created with autofollow off, so they won't distort and pull hair out of shape.
She has a realistic, blemish free skin, 8 eye colors, 10 eye makeups including an Elven face paint option, 11 lipstick shades, and 12 nail polish colors for both finger and toenails. She also has fibermesh brows with 5 brow colors.
Also included is a simple genital morph that can be used if you don't own the G8F Anatomical Elements.
Materials optimized for Nvidia Iray.
WHAT'S INCLUDED:
Complete Character Preset:
WkD3D Ymarael.duf
https://www.renderosity.com/rr/mod/bcs/wkd3d-ymarael-for-g8f/152529/