This Post Is Dead - Please Repost It
Tracer 2 and Bike for Genesis 8.1
Tracer 2 and Bike for Genesis 8.1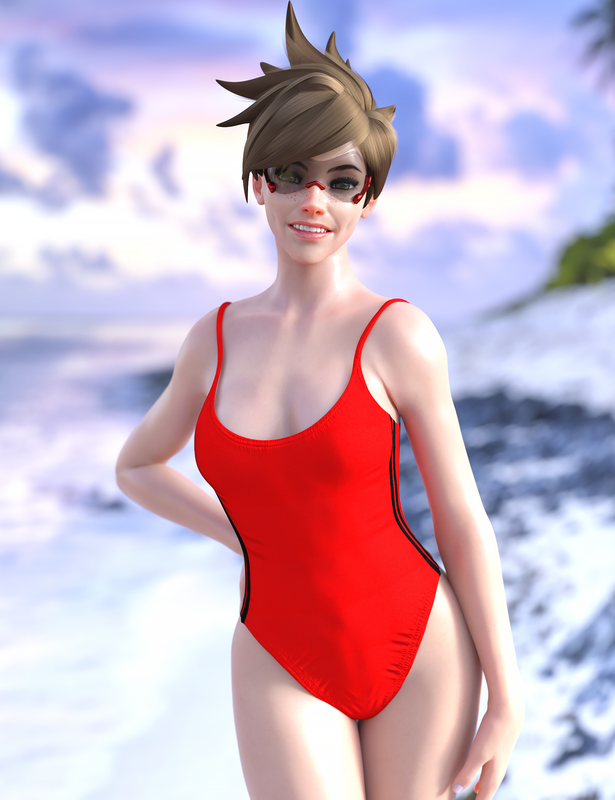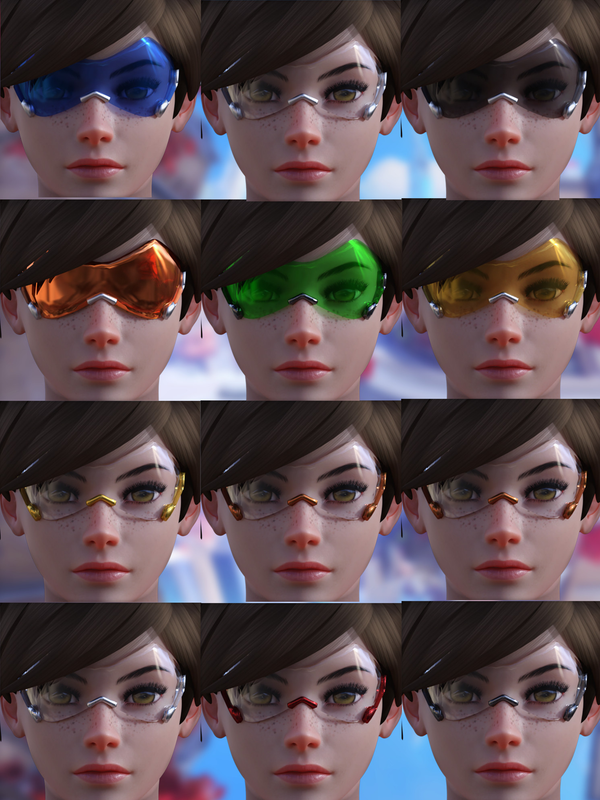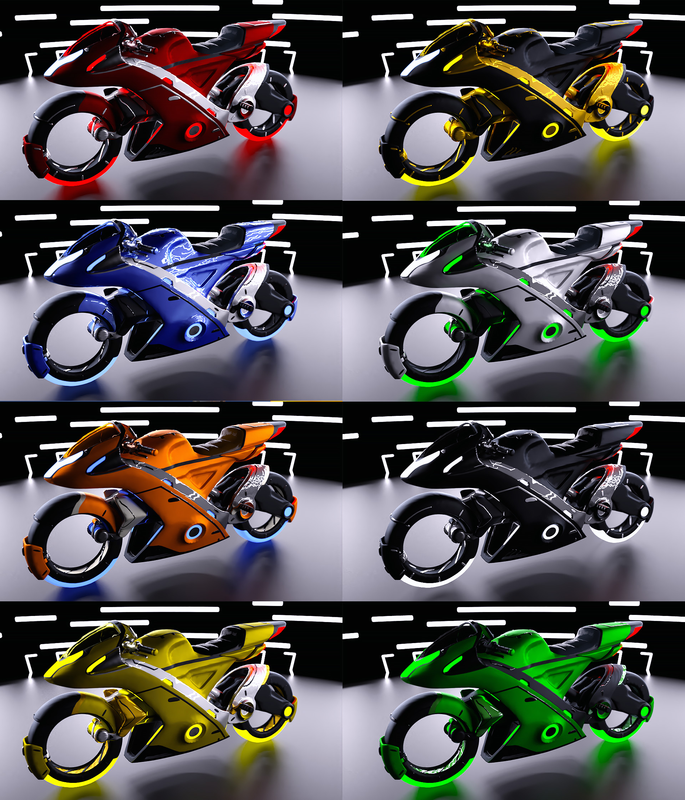 —————————————————————————————————————————
Details
Cheers Love, The Cavalry's Here!
Tracer from Overwatch 2 is here with her Bike!
This product contain Tracer and her outfit with a variety of color for the bodysuit, her bodysuit is a geoshell so it's perfectly fit to her body. I also include her bike in a multiple of colors as her weapons for you to combine as you like.
This product includes:
Character:
Head and Body Morphs for Tracer (Due her proportions she may require small adjustments on regular poses)
Navel Morph to flatten for the use of the Bodysuit
Tracer skin
2 Extra Makeup
Fibermesh Eyelashes
Fibermesh Eyebrows
Outfit:
- Jacket + 5 Color variations for the details (The neck is rigid but it had the option to widen and change size on parameters) | The Jacket only comes with the textures but it's separated in zones so you can create color combinations in the surface.
- 'Tracer's Chronal Accelerator' with emission (this part of the Jacket but it's made out of solid items that you can move and rotate to fit any body and pose)
- Bodysuit and it's Geoshell! +8 combinations (you can PM for more if you don't know how to do it yourself)
- Glasses +9 Colors and +6 color on the metal parts (You can change the glass opacity on Surface tab)
- Shoes with emission!
- Gloves
- Armguard (It has the option to open slightly on parameters)
- Earring
Items:
- The Bike from Storm Rising with 12 different combinations of colors and emission (You can lean the front wheel on parameters)
(you can also PM for a new combination if you don't know how to do it yourself)
- Tracer Guns from the game with 12 different combinations of colors and emission
Extra:
This item also include a Store COUPON to use to buy WIDOWMAKER from my store with 30% discount!!!
(valid during a week)
I will also update Widowmaker soon to fix certain issues with the outfit that didn't knew how to do at the moment!
Install directory:
People/Genesis 8 Female/Dumitas/Tracer 2
__________________
The file comes ready to install using Install Manager to make it easy to uninstall or change location, you can also install in manually using free tools such as 7-Zip.
—————————————————————————————————————————
Thanks for stopping by.
Want to see more of my posts?
Just CLICK HERE!
—————————————————————————————————————————
https://www.renderhub.com/dumitas/tracer-2-and-bike-for-genesis-8-1


File Hosting: Other File Hosting