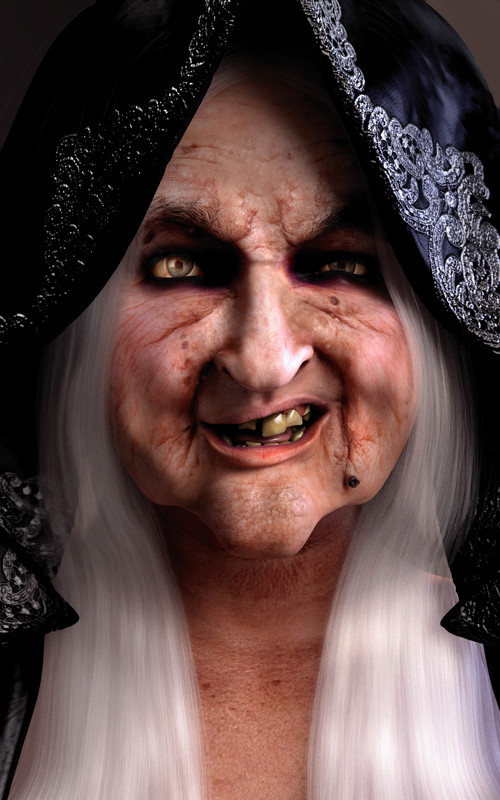 Striga G8F-V8
Prepare your cauldrons and ride your broomsticks… But hide the apples because Striga is about to cast some spells in your Runtime in time for Halloween!
Striga has an incredibly realistic skin and her head is carefully crafted in Zbrush and without using eye of newt or any magic spell she will work on any G8F-V8, but the body INJ and REM require Genesis 8 Body Morphs and V8 to work properly:
https://www.daz3d.com/genesis-8-female-body-morphs
She was created distinctly for Artists who like realism in their renders and who adore fantastic and unique characters.
Smudged make-ups and creepy extra mat files like bloody mouth and rotten teeth are completing this wonderful product. Read the product details to discover all the goodies.
Added also ten facial expressions and the zeroed face.
She will feel happy also into medieval or romantic renders if you are brave enough to find her a perfect partner and not the usual toads 😀
DAZ files:
– Apply Head
– Remove Head
– Apply Body
– Remove Body
– MAT Iray
– 1 MAT Face Natural
– 6 MAT Face Make-ups
– 6 MAT Eye Colors
– 1 MAT Lips Natural
– 1 MAT Lips Wet
– 7 MAT Lips Make-ups
– 1 MAT Nails Normal
– 1 MAT Nails Striga
– 4 MAT Mouth
– 4 MAT Teeth
– 1 MAT Sclera Normal
– 1 MAT Sclera Striga
– 2 MAT Lashes (to apply on the lashes separate figure of G8)
– 1 Zeroed Expression
– 10 Expressions
This item works only in DAZ and there are DUF files in it.
Iray only.
++++++++++++++++++++++++++++++++++++++++++++++++
In order to work you will have to own Daz 4.9.4 and higher versions, Genesis 8 Female, V8 and G8 Body Morphs:
https://www.daz3d.com/genesis-8-female-body-morphs
+++++++++++++++++++++++++++++++++++++++++++++++++
https://www.renderosity.com/mod/bcs/striga-g8f-v8/128617/

Required Product:Genesis 8 Female Body Morphs
You need to be a member to see this