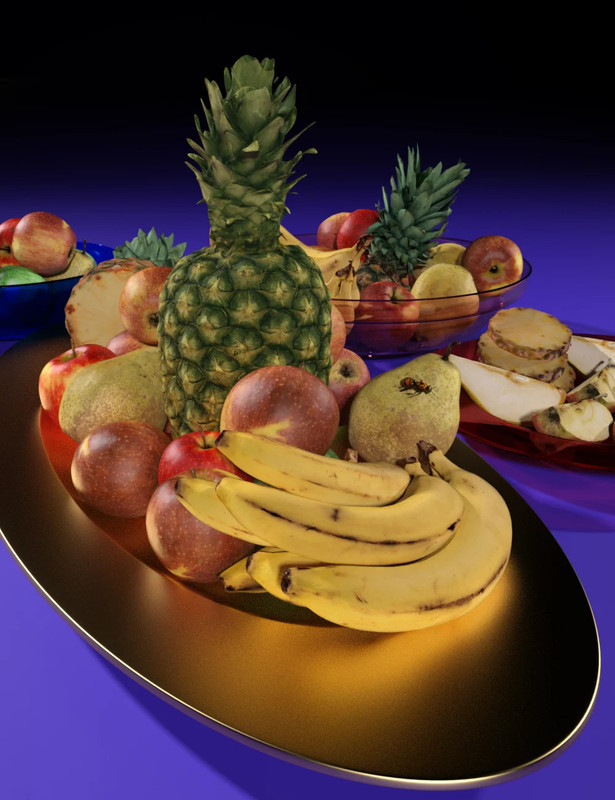 Still Life with Fruits
Fruits are symbols of fertility and growth, of life and splendor.
Our collection of naturalistic fruits will enhance any home décor, any dining table, or stand alone as the center of a scene.
As an encore, we have also included the appropriate vessels, which can be covered with a wide variety of materials.
The fruits were created by photogrammetry and then lovingly reworked by hand.
Still Life with Fruits offers everything you need to give your scenes an impressive and juicy environment.