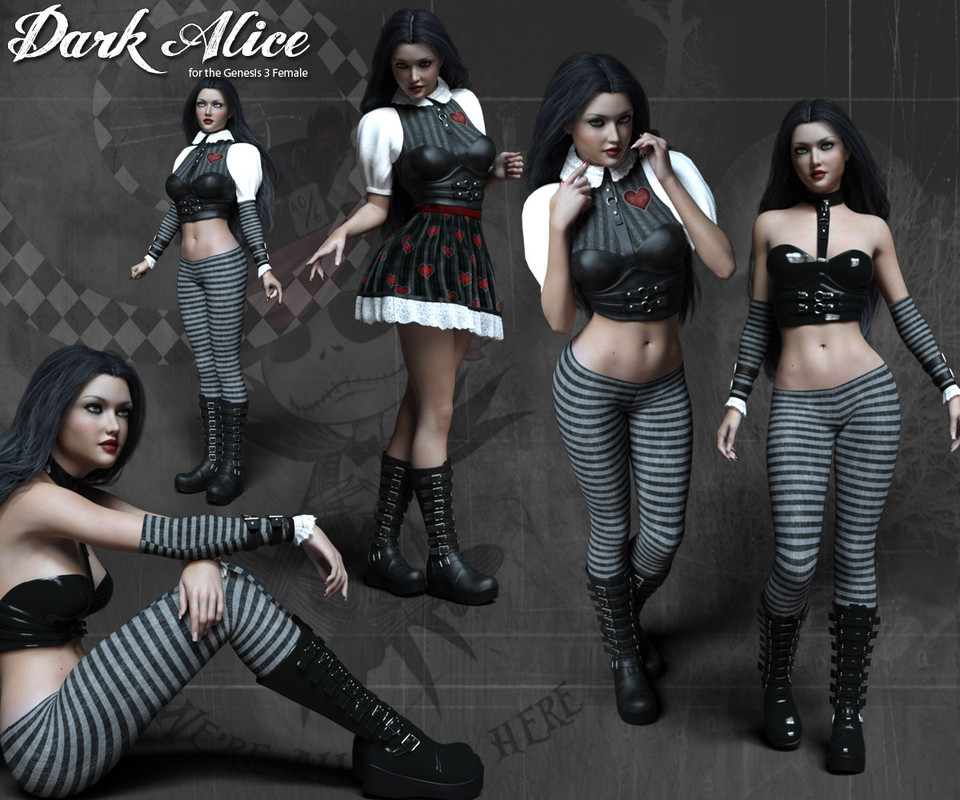 RP Dark Alice
Dark Alice is a new clothing package for Genesis 3, and it's deliciously dark, gothic, sexy, cute, and whimsical, all wrapped up in one outfit. It's very versatile, and SO much fun!!!
Although the Dark Alice pack was created for Genesis 3, it works very well on Genesis 8 as you can see some of the promo images made with the Character Zhi for G8, available in the Renderosity marketplace.
Included in this package:
– Dark Alice Top
– Dark Alice Skirt
– Dark Alice Tights
– Dark Alice Boots
– Dark Alice Armstraps
– 4 Hide/Show Options for Top
– Shiny Black Option for boots and top corset
– Boot Pose
The Dark Alice Skirt contains 6 extra bones for posing and movement:
Skirt Left
Skirt Right
Skirt Left Shin
Skirt Right Shin
Skirt Back
Skirt Back Low
This package includes shaders for Iray only.
Thanks for stopping by, and I hope you enjoy Dark Alice!
https://www.renderosity.com/mod/bcs/rp-dark-alice/128905/


You need to be a member to see this