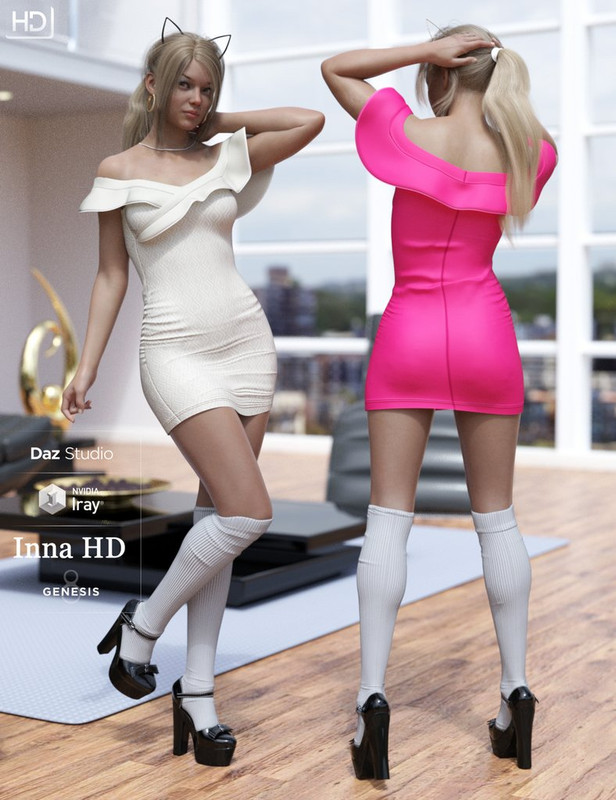 *REPOST Inna HD For Genesis 8 Female
Description:
Inna is a beautiful Romanian woman with a realistic skin. With her extraordinary beauty which could grace any billboard or magazine cover, Inna is better than those two dimensional PhotoShopped models. Somehow her imperfections made her perfect. Custom shaped in Zbrush, with a strongly defined head.
Inna comes to you today in the new Genesis 8 figure with HD features built at SubD Level 4. Beautiful white skin, perfect teeth of a pearly whiteness, and her large blue eyes, tempered by the most attractive defined figure comes to you today in beautiful HD textures (4096 x 4096) including a realistic skin including scars and blemishes for a realistic look all from high quality reference photos. Boasting 10 Eye colours, 10 L.I.E Make-up options, 10 L.I.E Lip colours and 10 Nail and Toenail options.
She is ready for all occasions and she will quickly captivate you with her renders.
Inna even comes to you today with fibermesh eyebrows with six different colours, there is also a low resolution version with a small texture footprint of only 49mb when you just want to fill up a scene with characters.