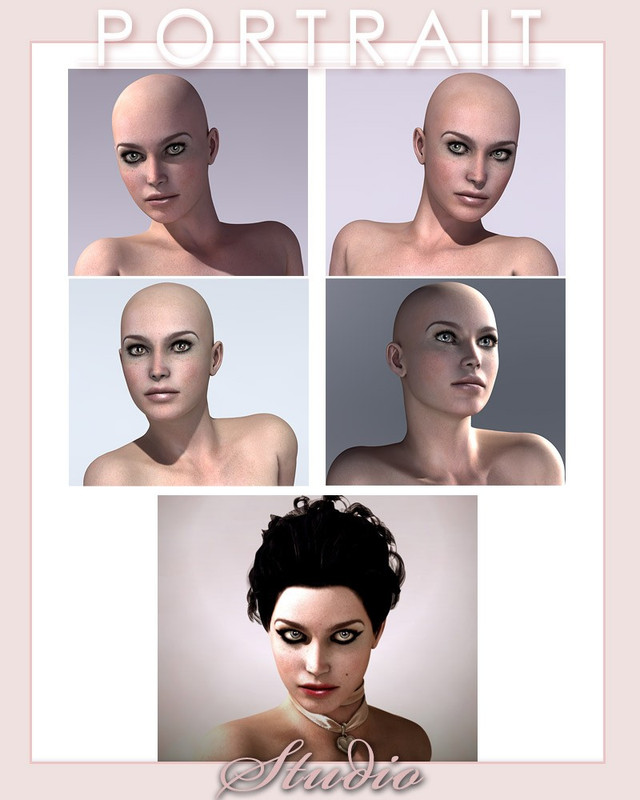 Portrait Studio V4
Great portraiture is one of the shining achievements in the arsenal of any 3d artist. Poser has achieved great strides in its software iterations by offering us indirect lighting, better and better render engines, and complicated shaders that can be hand tailored to make a 3d figure, any 3d figure, look outstanding.
Combined with the technology of high standard lighting add ons, such as IDL Studio, and products like it, hand in hand with high quality textures, the ability to make 3d portraiture stand out is instantly at the access of an artist's fingertips.
Whether your figure turns left or right, arches her eyebrows looking straight into the camera, or you see the gentle slope of her shoulders, the graceful line of her neck, or her silhouette, load beautiful portrait poses with great ease, leaving you the ability to concentrate on lighting, and render, to create your crowning achievement.
What's Included and Features
22 upper body poses, left, right or center
22 individual camera settings for each pose
Posed eye movement
Zero pose for your convenience
https://www.daz3d.com/portrait-studio-v4


You need to be a member to see this