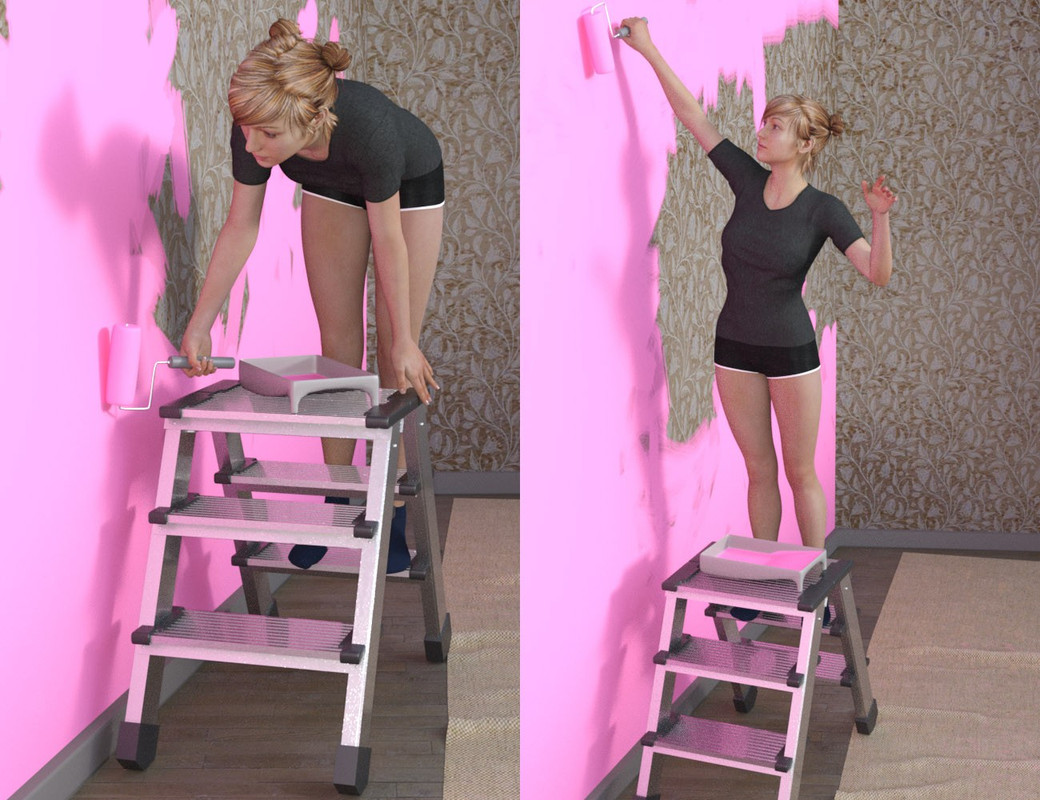 Painting the Living Room Environment Props and Poses
Most of us have at some point painted something. Maybe a wall or a room. Maybe it was the first apartment you moved in to.
And it was a hassle and a lot of work but when it was finished it looked better than before!
Painting the Living Room is a Props and Pose set. There are 20 hierarchical poses for Genesis 3 Female and the Roller. The poses move her around the Living Room as she paints the walls. There are 20 matching property poses with partial materials. Put them together and you are… Painting the Living Room!
Don't like the color? 6 Paint colors and 6 Wall Materials to choose from! The materials are optimized for Iray renders.
https://www.daz3d.com/painting-the-living-room-environment-props-and-poses


You need to be a member to see this