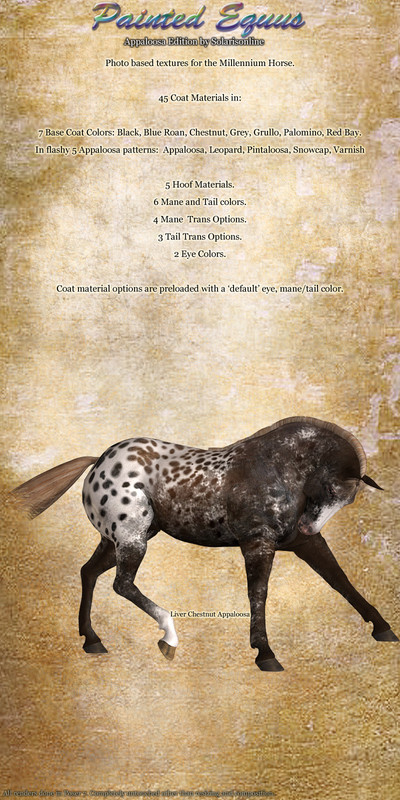 Painted Equus Appaloosa Edition
Painted Equus Appaloosa Edition.
Please note this product only works for Poser versions that support MATERIAL files.
Created from popular request, Painted Equus is a photo based texture set for the Millennium Horse in 5 flashy coat patterns.
45 Coat Materials included. Various hoof, mane/tail colors and transmap lengths, and eye colors. *See main poster for full details*
**Poses, and morphs for the Millennium horse are not included. Please refer to the Readme file for any usage tips or product information**
Poser 7 is the only program this product has been tested in.
https://www.renderosity.com/mod/bcs/painted-equus-appaloosa-edition/99837

Required Product:Millennium Horse
You need to be a member to see this